My life has been focused on our move, our coming baby and Halloween. Unfortunately, Halloween was been pushed to a back burner repeatedly as the first two become more pressing of matters when it comes to getting our old house on the market, our new house unpacked as well as finding a new hospital and doctor and getting things together for our little monster arriving in December and planning a baby shower. The countdown has suffered from it, for sure, but that doesn't mean I can't mix certain elements together while I play catch up and squeeze in some final posts as the Halloween season lays to rest for the year. 😉
Being down to my last six weeks of pregnancy means that all throughout October there was definitely no doubt I was pregnant and showing.
I keep being told there will be a point where I just want to wear the most comfortable clothes and shoes possible and nothing is going to feel like it fits right. I'll ditch my heels and wear flip flops. I'm not going to care about putting effort into how I look.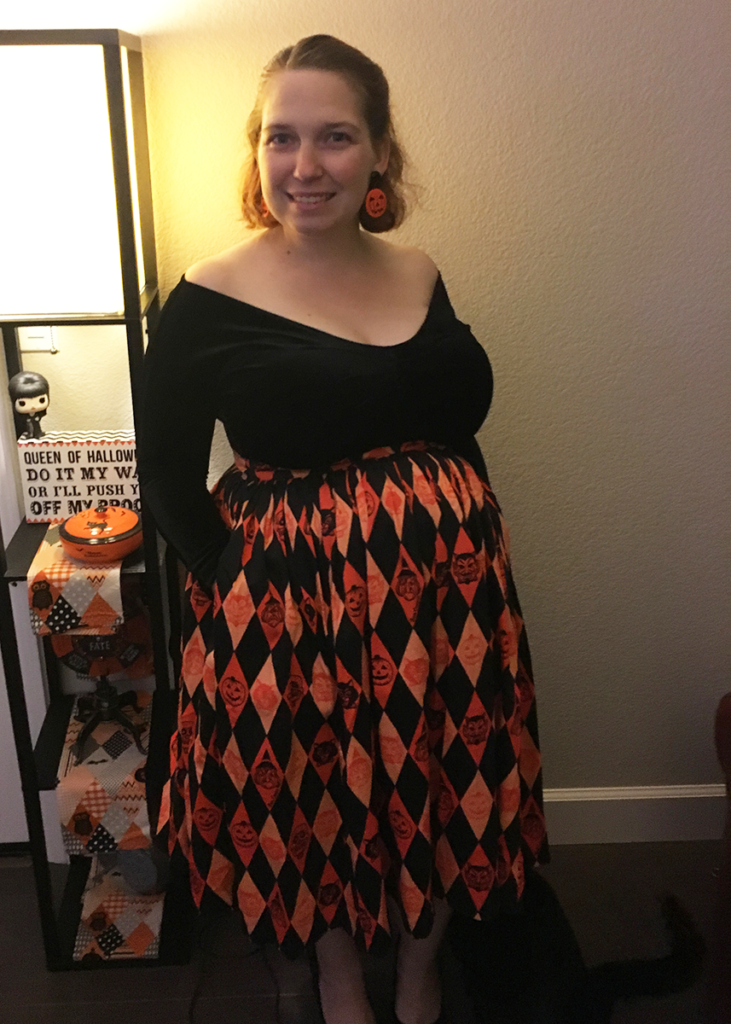 Now, while I'm around the house and doing dirty work like unpacking boxes and cleaning, yes of course I would say this is true. Isn't it for everyone, pregnant or not? If you're just doing chores at home, I don't need to be wearing my stilettos and fashion jewelry (although the later, I will find any excuse to throw on so I do).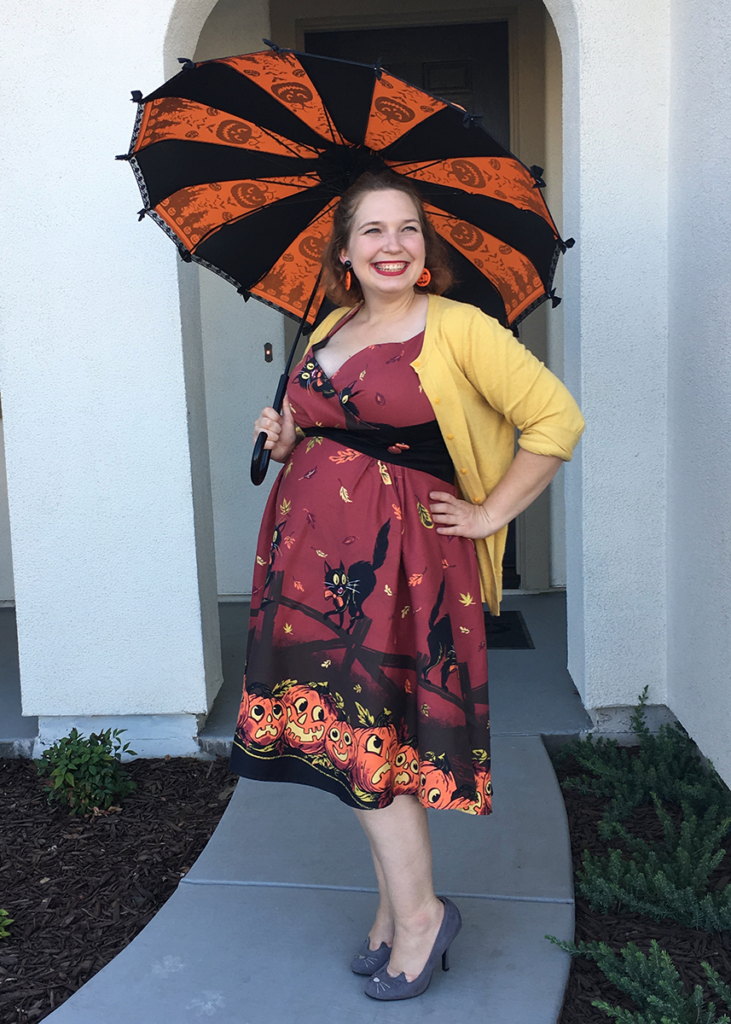 I laugh at the nay-sayers who doubted me wearing my heels (I still do – just yesterday) and cute dresses now. When I know I'll be going out, even if it's just to buy groceries, I use it as an excuse to throw on one of my Halloween outfits.
Being aware that my pregnancy would be in it's prime over the span of October, I was a little dismal that I couldn't wear all the adorable Halloween clothing I had acquired since last Halloween in hopes of dressing up adorably every day. You can just imagine my surprise and excitement that I was actually able to repurpose and put on a lot of my normal clothes to still wear, just changing HOW I wore things to accommodate my still-growing belly!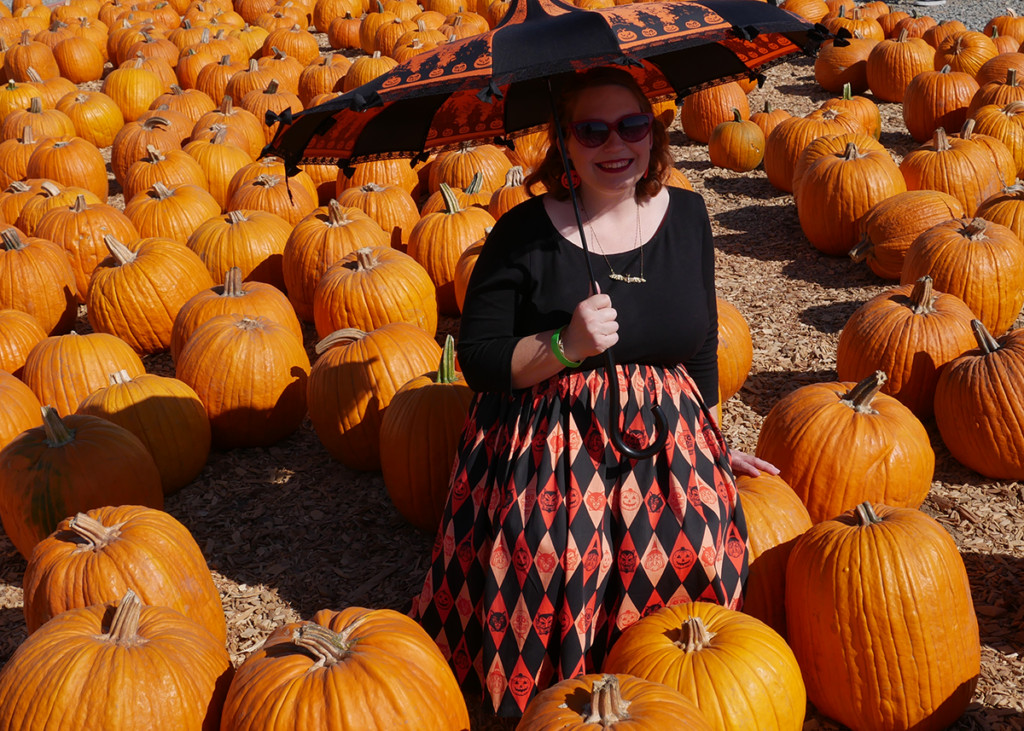 I even managed to pull of a cute and non belly centered costume for Halloween while still looking and feeling fabulous!
So to all my fellow October-pregnant friends out there, don't let anyone tell you otherwise that you can't be cute, classy and pregnant. You want to put in the effort to feel such, you go for it! Hopefully my maternity fashions will help inspire your own looks for a Halloweenified pregnancy. 😉
---
Do you work in Halloween to your everyday fashion throughout October?