I'm not sure how it happened, but over the years, we've accumulated a couple bottles of Bailey's Irish Cream. Because of this, I really wanted to make something that used it. I don't know if it goes bad or what, but these bottles are just sitting around, so I thought, "Why not?".
I took an original Bailey's martini recipe and morphed it to make it a little more Halloweenie.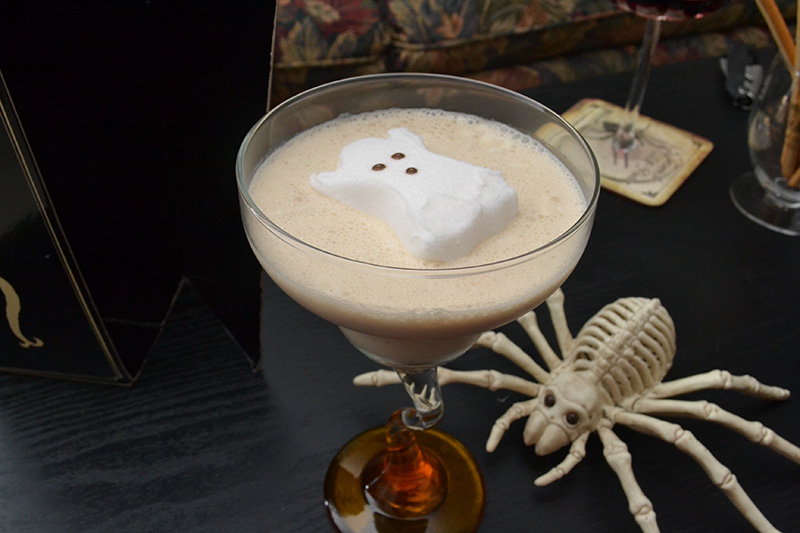 Ingredients
2 parts Bailey's Irish cream
2 parts milk
3 scoops vanilla ice cream
Peeps ghost
Pour Bailey's and milk into blender. Add scoops of ice cream. Blend to desired thickness. Pour into glass and garnish with ghost. Easy peasy, right?
Bailey's Ghost – Original Recipe
Something to eat with it: Pumpkin Cheesecake Truffles
Fifteen more days until Halloween~