I fell in love with this little wooden haunted house from Michael's and thought it would be the perfect interactive additon to my Halloween decor for my Littles to grow with. This is the perfect time to introduce new tradition practices for Halloween, after all.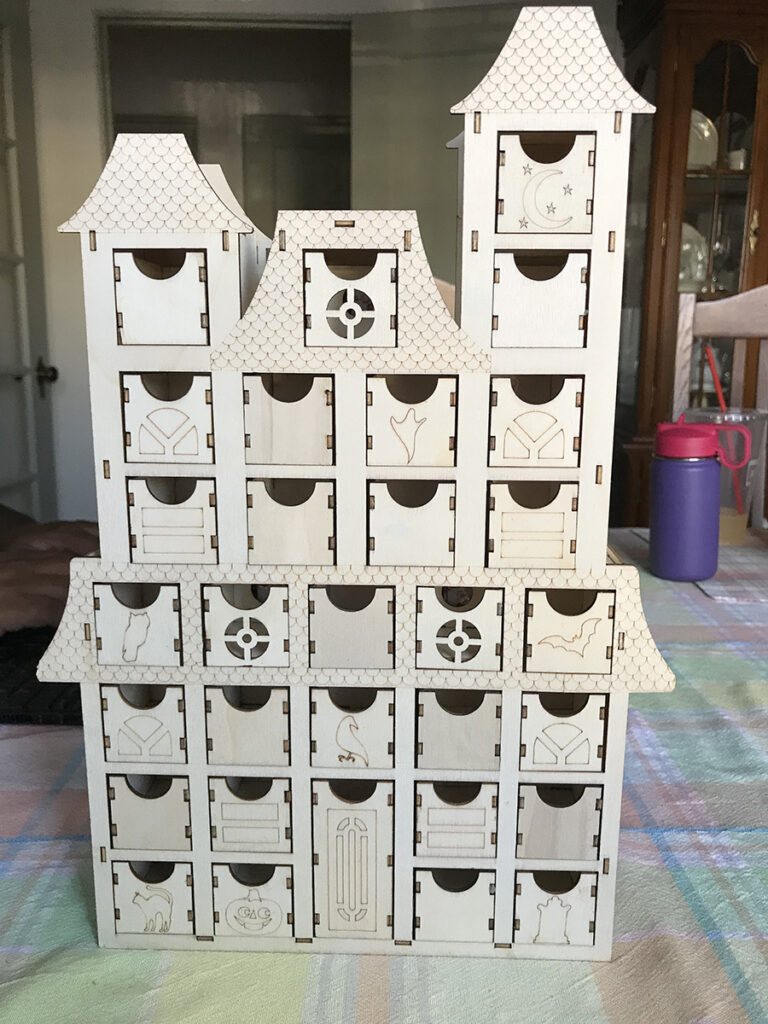 I really wanted to give it a vintage flare by doing patterns over each drawer and keeping the color pallette simple to match with my tissue paper vintage Hallowe'en set up. So I bought some paints from Walmart and broke out my brushes to begin!
I thought the best approach would be to focus more on color scheming over imagery. However, when I ordered this house online, I didn't realize it had all those little etched in characters. Hoping I could paint over it, I didn't pay it too much mind.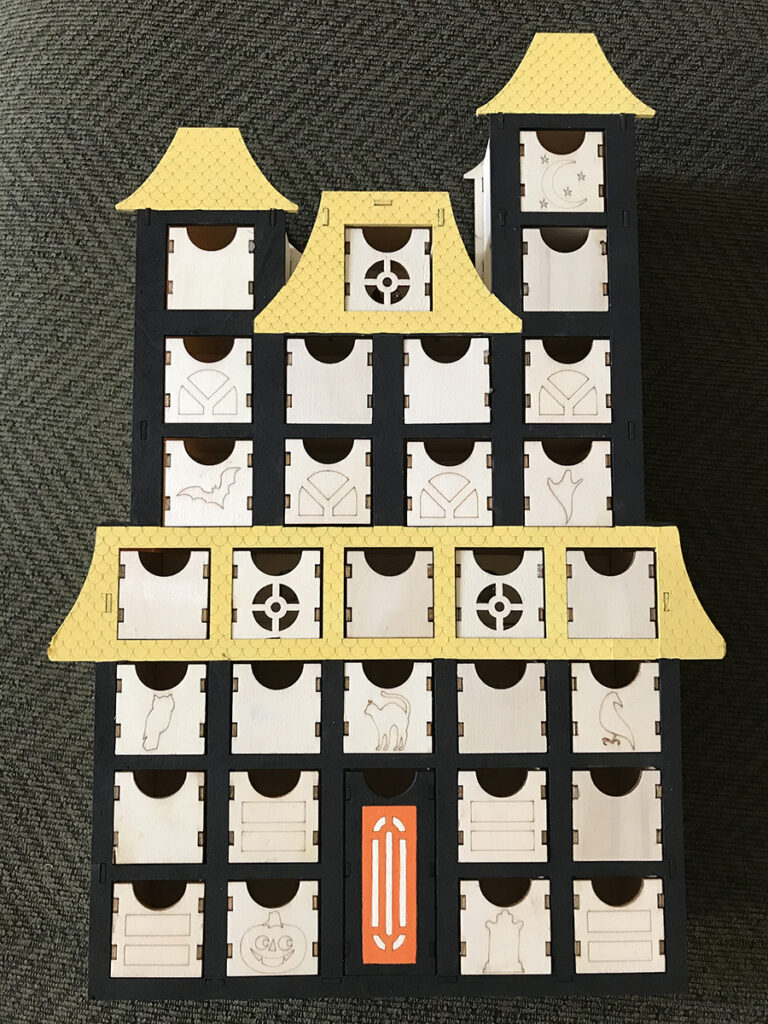 I started with the main house before doing the drawers. Loving the look of the black with the yellow roof, I was happy/conflicted to see the roof tiles show through the paint, but this brought up concerns for the characters on the drawers also showing through. Which made me worried about accomplishing my pattern idea.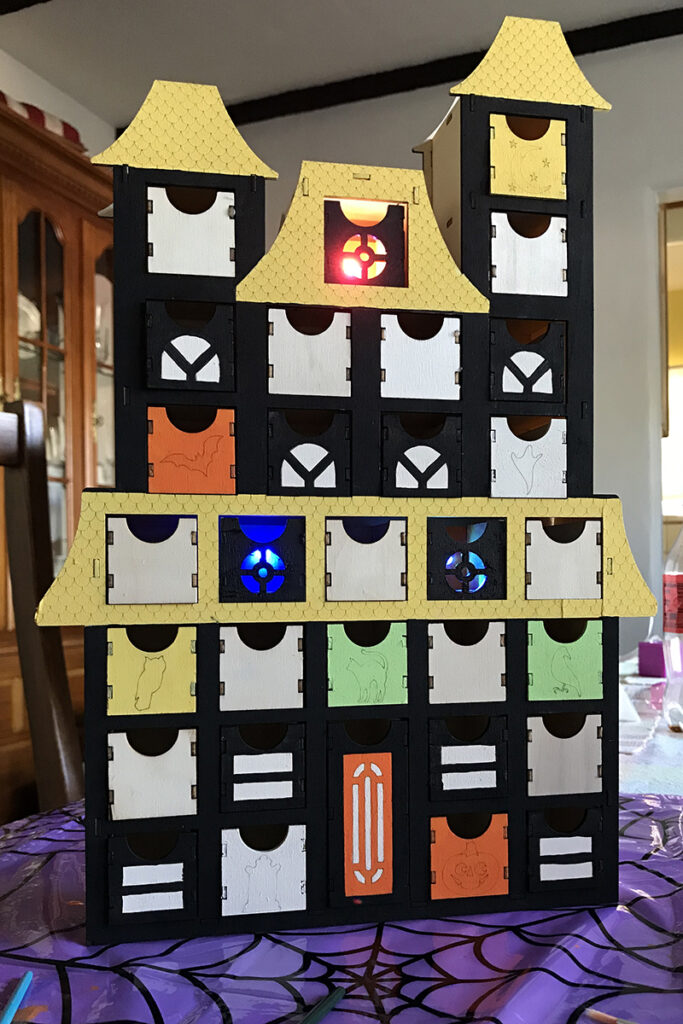 Which ended up being the correct suspicion. It was at this point I was feeling very frustrated and pretty much convinced I would just throw out this house. I was not pleased with it's look at all. I put it aside for couple weeks and sat on it.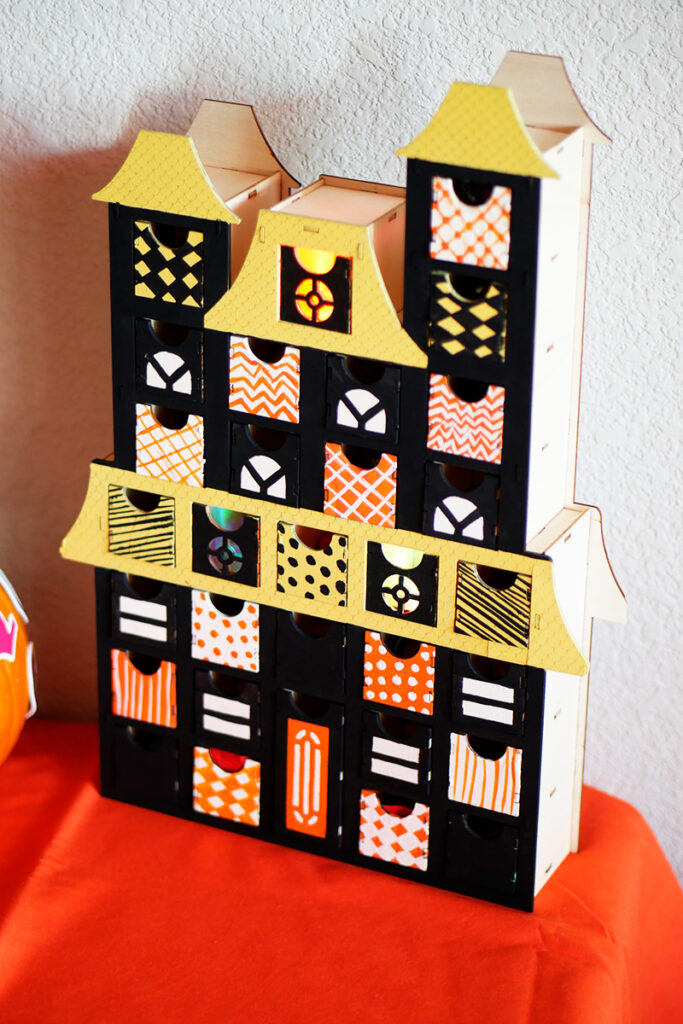 Then it became October. I decided to go ahead and try to finish it up. The green wasn't working for me so I painted over those drawers with black and then finished the color blocking on the unpainted ones. Then I free-handed the patterns.
I have a vintage halloween dish towel that I took the pattern inspirations from and just painted on without a guide. It's not perfect, but I actually like the uneven work. It adds to the charm in my opinion. If you looks closely, you can still see the characters showing through, but the patterns definitely distract from them.
When you see it from across the room, you cannot tell at all and I smile when I spot it.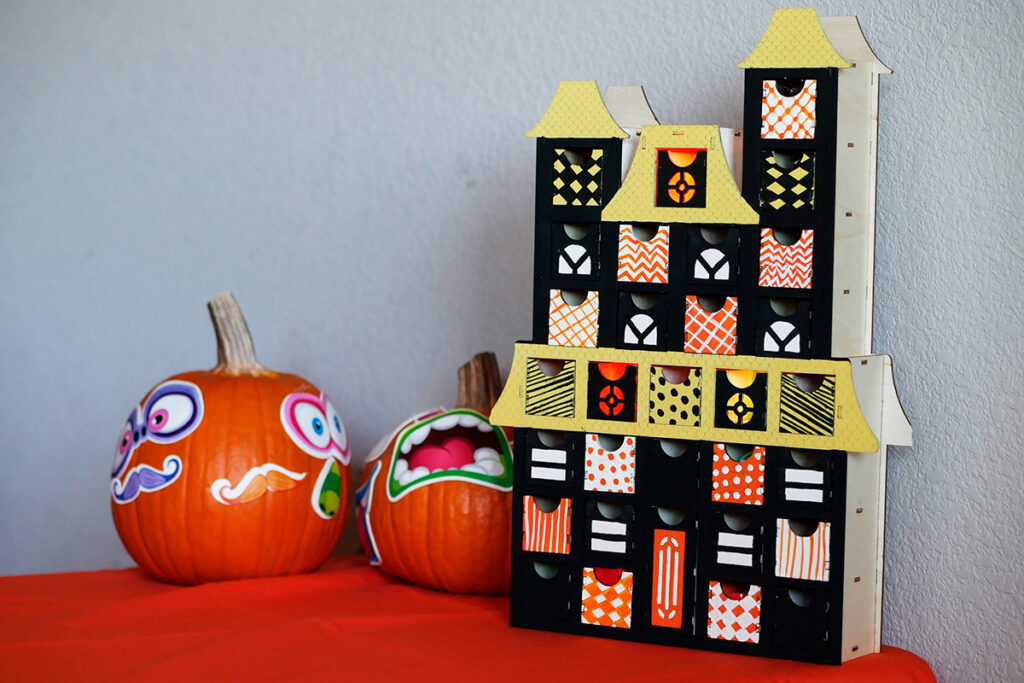 There are a couple drawers I'm considering repainting (the yellow/black drawers), but overall, what was a project I really thought I would scrap turned into one that I'm excited to use each year with my little ones.
Do you have any pattern suggestions for me? How would you have painted up this little house?
---