Did you enjoy our meandering around the Minotaur Hay Maze two weeks ago? Well, we're back for another round of mazes today at the Dell'Osso corn maze! Although, I'll be honest, we didn't actually capture too much of running through the mazes although we made it through all three in very reasonable times.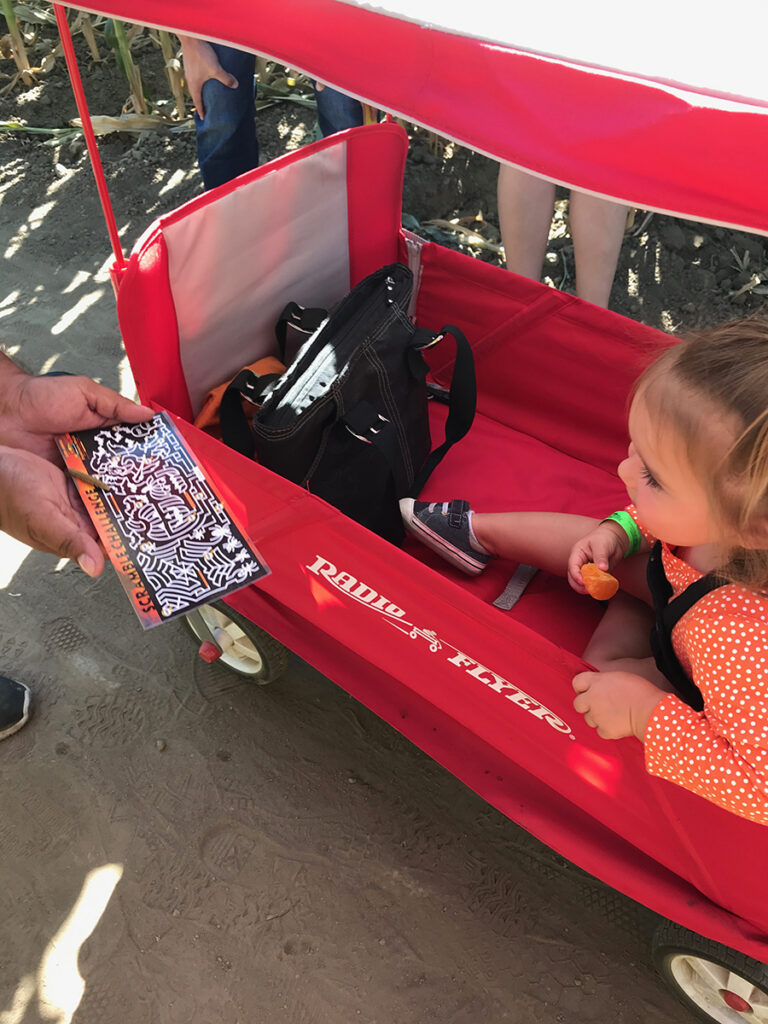 It's so much different this year from last having a fully independent little one who's really booking it and wanting to walk around (for at least the first five minutes) in the mazes.
I think next year, our little monster will actually be able to take the lead on one of the mazes if she keeps this up!
---
I'm going to leave you with a question that popped up when we were walking through the maze with our friends. Do you think a corn maze would be just as fun at night or more scary? Let me know in the comment section down below!