Another Midsummer Scream attended and another countdown for the next to commence! I had such a blast once again and it was super fun actually having people I know through Instagram that I tried to say hi to as well! In fct, I had so much fun, I still forgot to take enough footage.
Luckily, my hubby and I talked about it together on our drive home and I have awesome plans to make documenting MSS 2019 even better!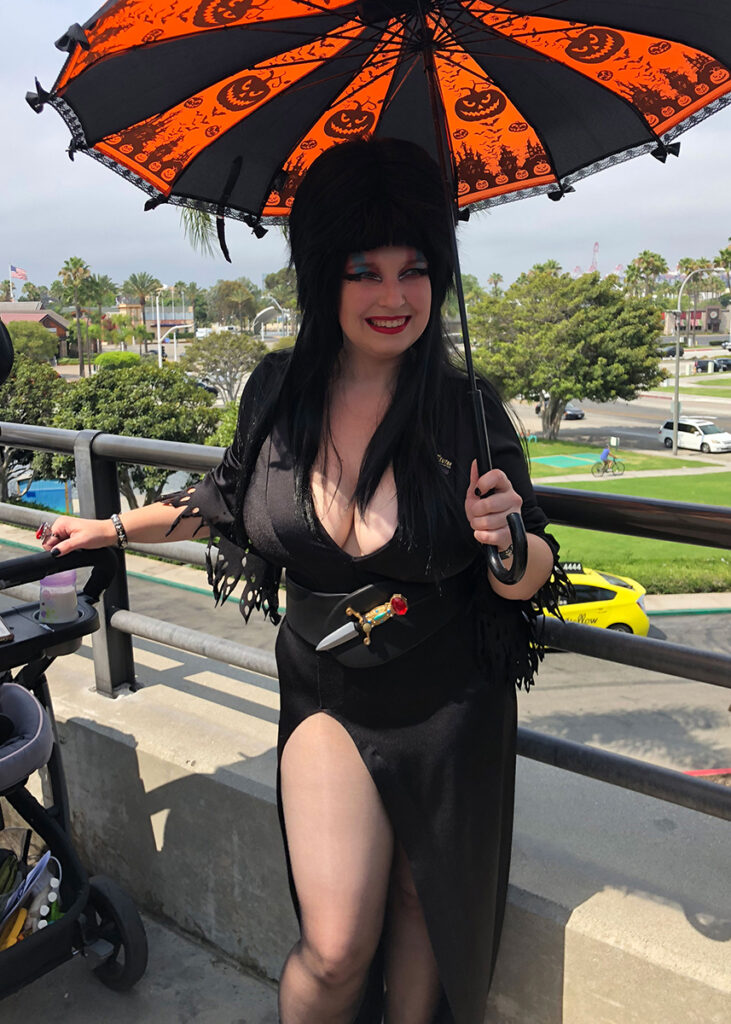 Since I was moderately preggers last year, my goal for dressing was all about comfort. This year, however, I was able to break out my little black dress and it was soooo awesome dressing once more as the Queen of Halloween. 😉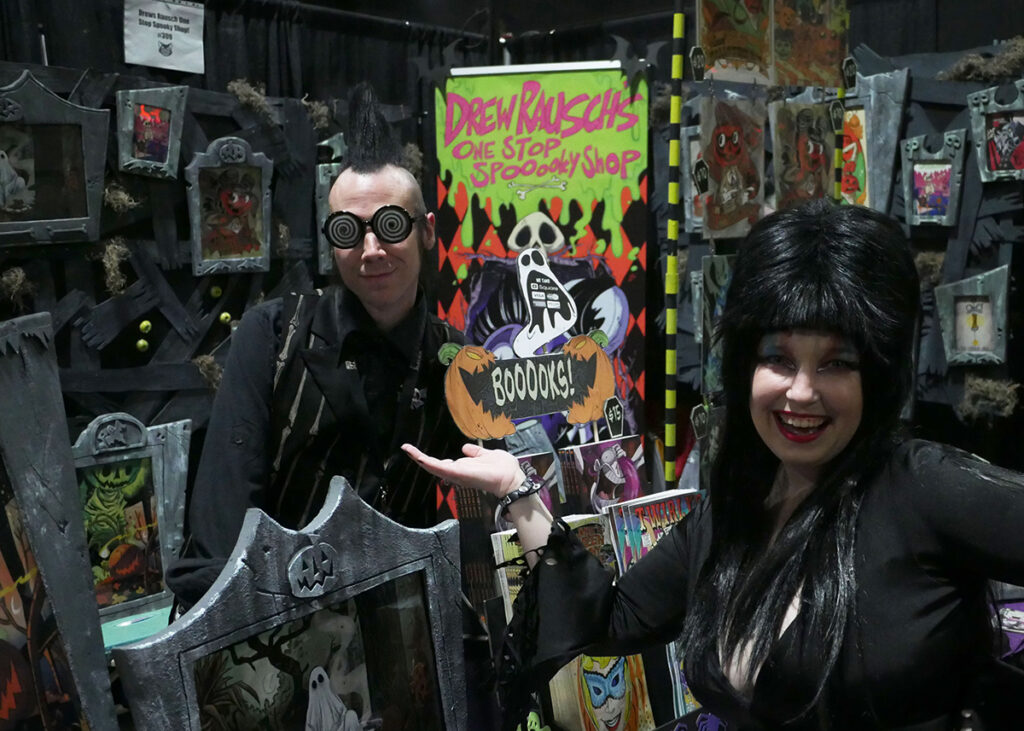 I knew right away that I wanted to stop by specific vendors to get their merch before I got side-tracked and couldn't. First stop was Drew Rauch's Spook Shop, of course! I was then very bad about taking photos of my favorite vendors after this…
I fell in love with Twirly the Clown…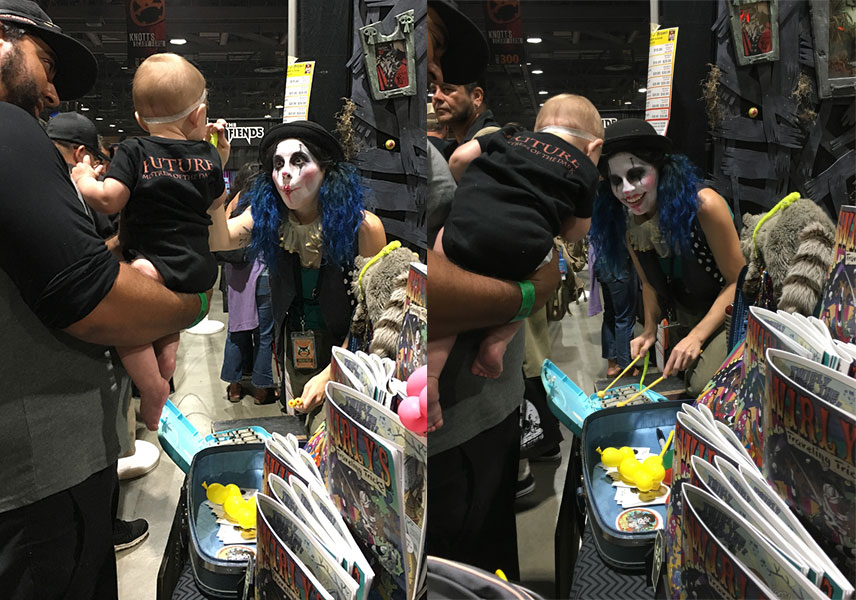 …and so did Little Celaya Monster! (I think Twirly loved her too!)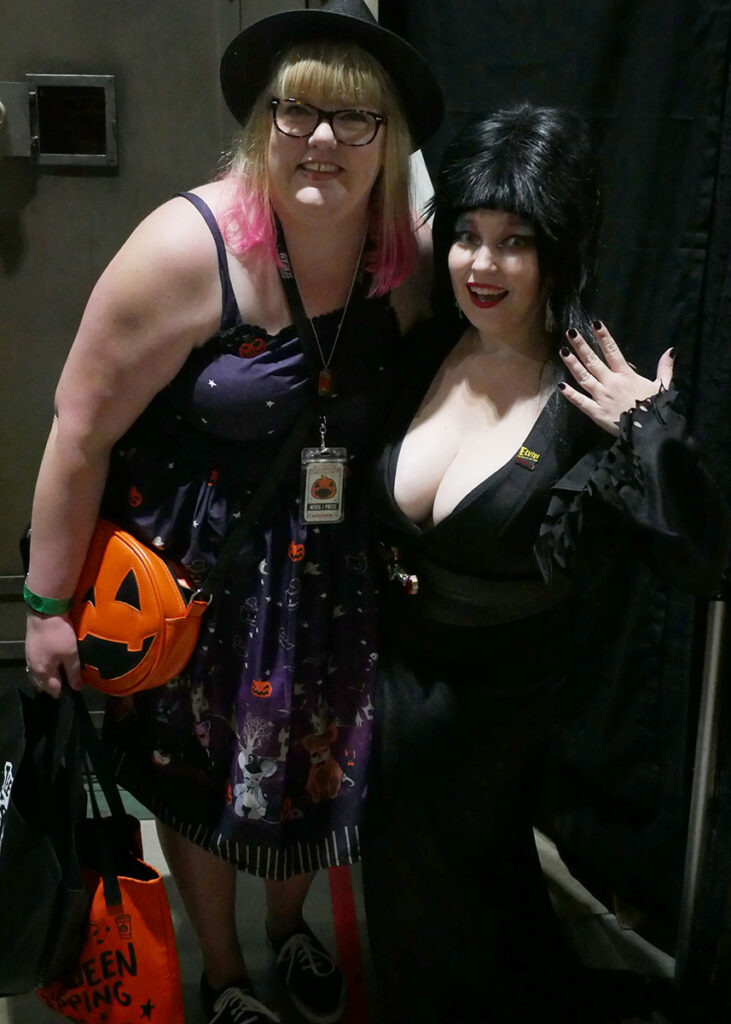 There's nothing quite like meeting your Halloween friends in real life! Especially if you needed a reminder of how short you really are! XD I got to meet the spooktabulous Spooky Little Halloween! She was sooo amazing in real life (even more than you might think if you're a follower of her) and trust me, not the only tall Hallowfriend I met. I'm like….4'11.5″, so everyone looks tall next to me.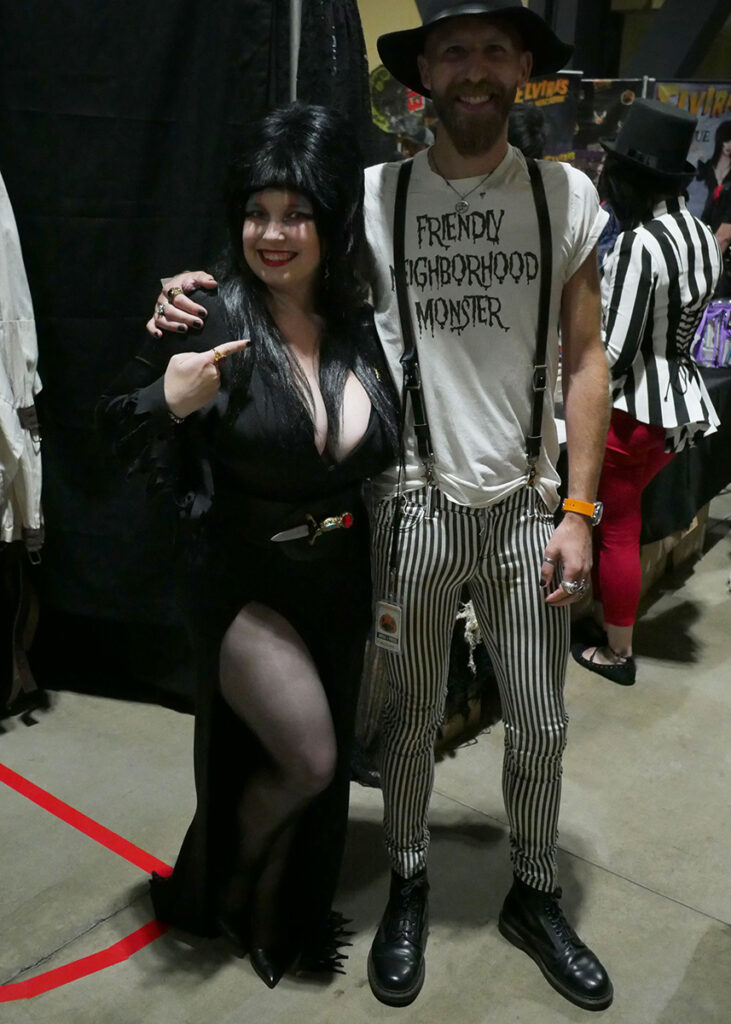 Miranda also brought along Matthew Woods of Hallow Woods instagram fame. Ahhh! I was totally star-struck this weekend!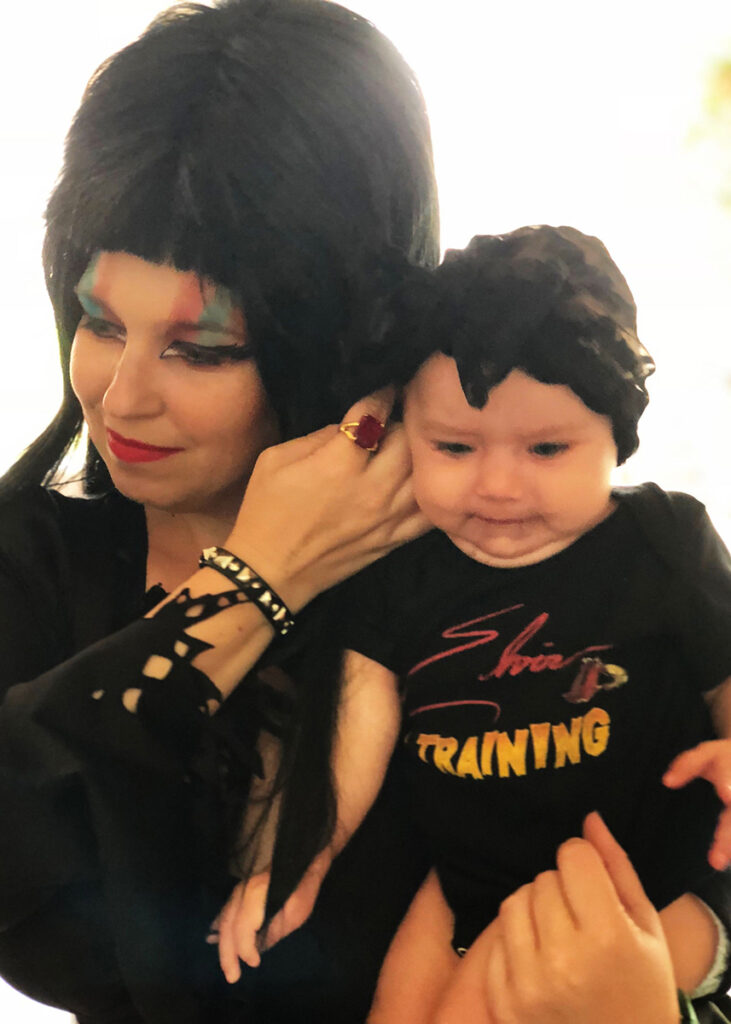 Then we took a break from shopping to go to the Elvira Mistress of the Dark 30th Anniversay panel. Isn't my little Elvira-in-Training just too cute for words?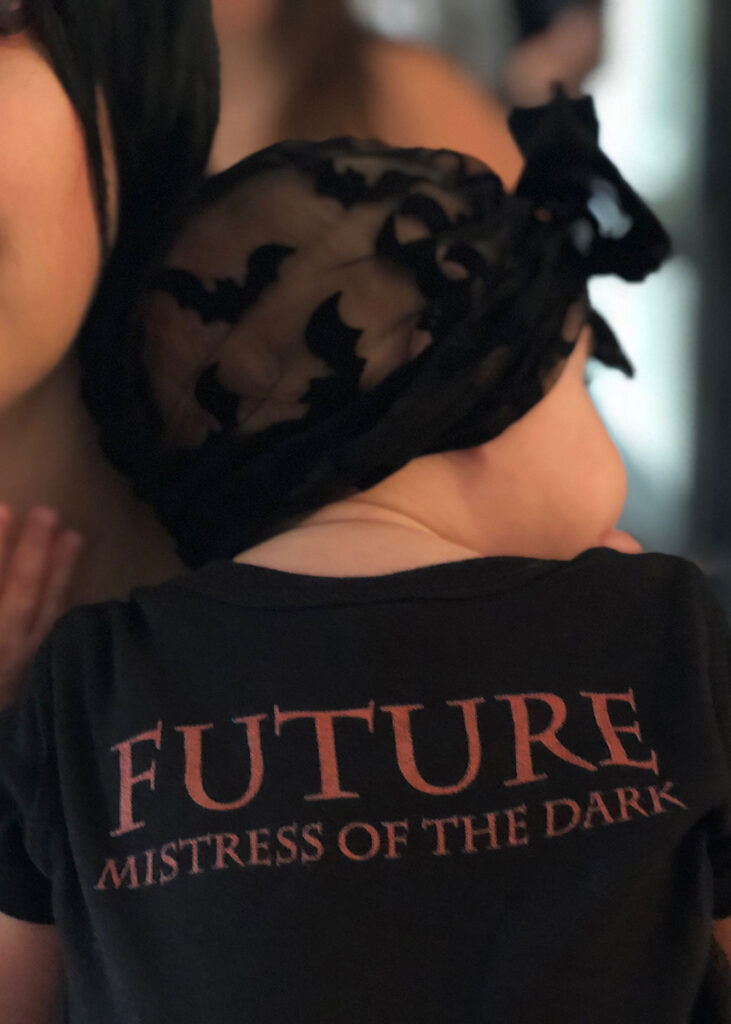 The back of her onesie said "Future Mistress of the Dark". I wish I'd had more pictures of us together in full get-up.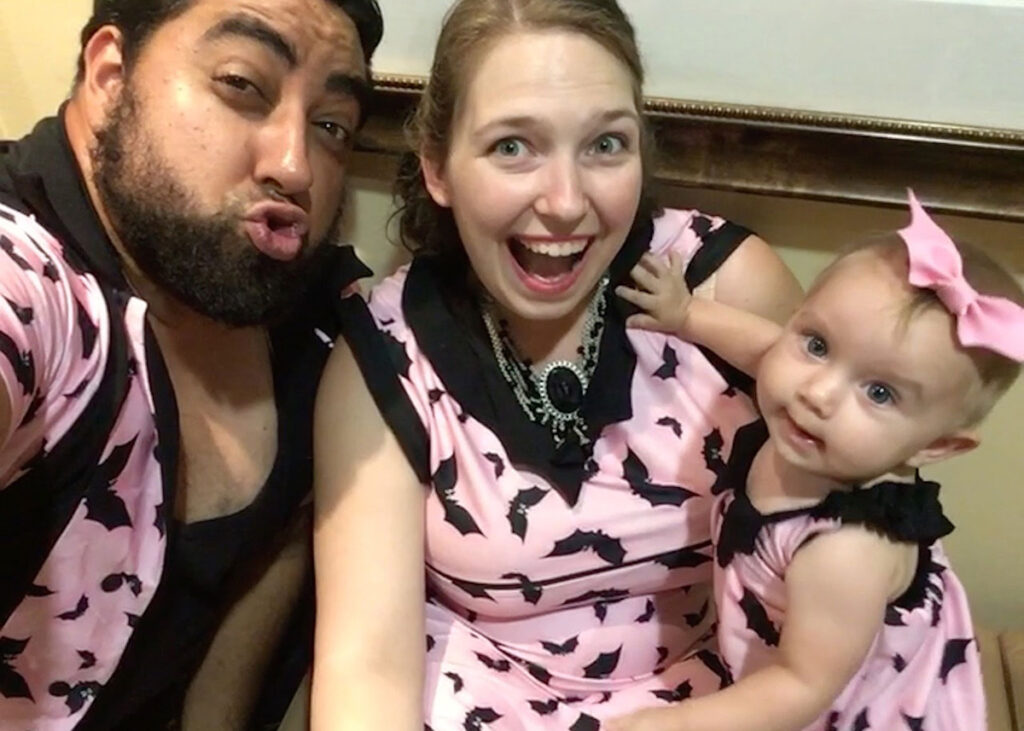 Day two was matching family outfits day! I not only made our outfits, but designed the fabric we used as well. My hubby was such a trooper in his pink shirt. Aren't we just so cute? Also, if you're wondering about that black line on my dress, it's a dual-sided zipper for easy breastfeeding! 😉
I got to meet my Instagram friend, @halloween_creeps and her daughter who was dressed as Leelu from Fifth Element. It was super cool meeting her and getting to chat a bit!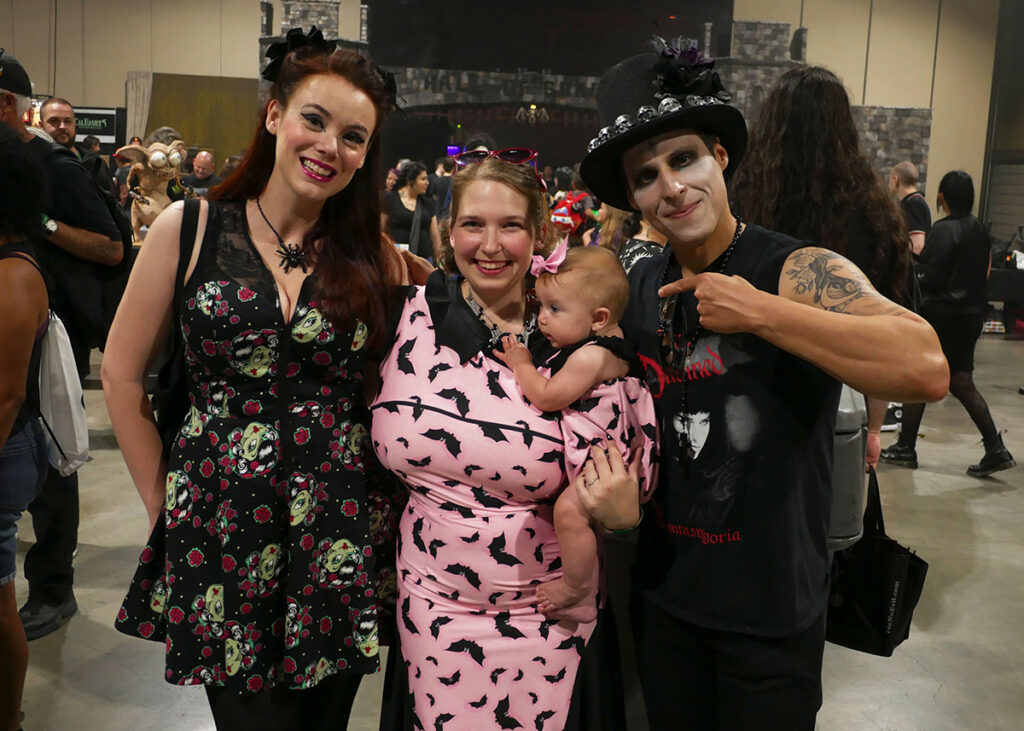 We got a double-dose of the Freaky-faboulous Nancy Nightmare and the Wizard! We also ran into them on Saturday, but we got so caught up talking and catching-up that we forgot to take a photo! So we did on Sunday. 😉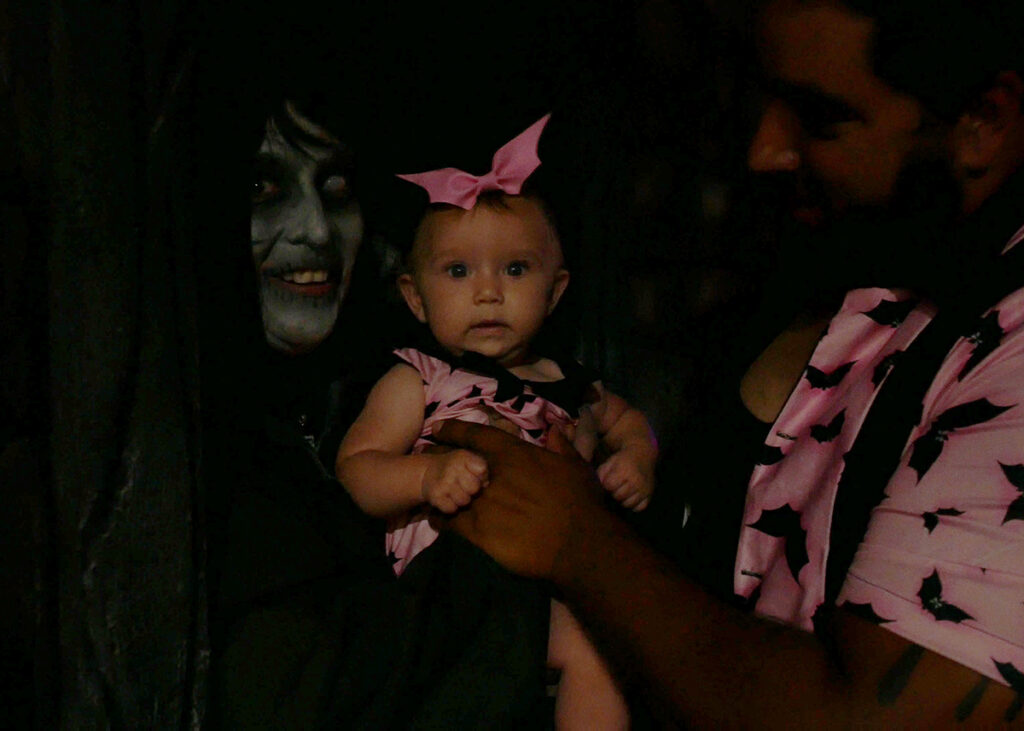 Scare actors were going crazy for Little Celaya Monster. They totally transformed when around her. It was amazing. Even more amazing was her lack of fear. This little girl. She's going to take on the world for sure. @_@ As my hubby put it, melting one ghoul's heart at a time!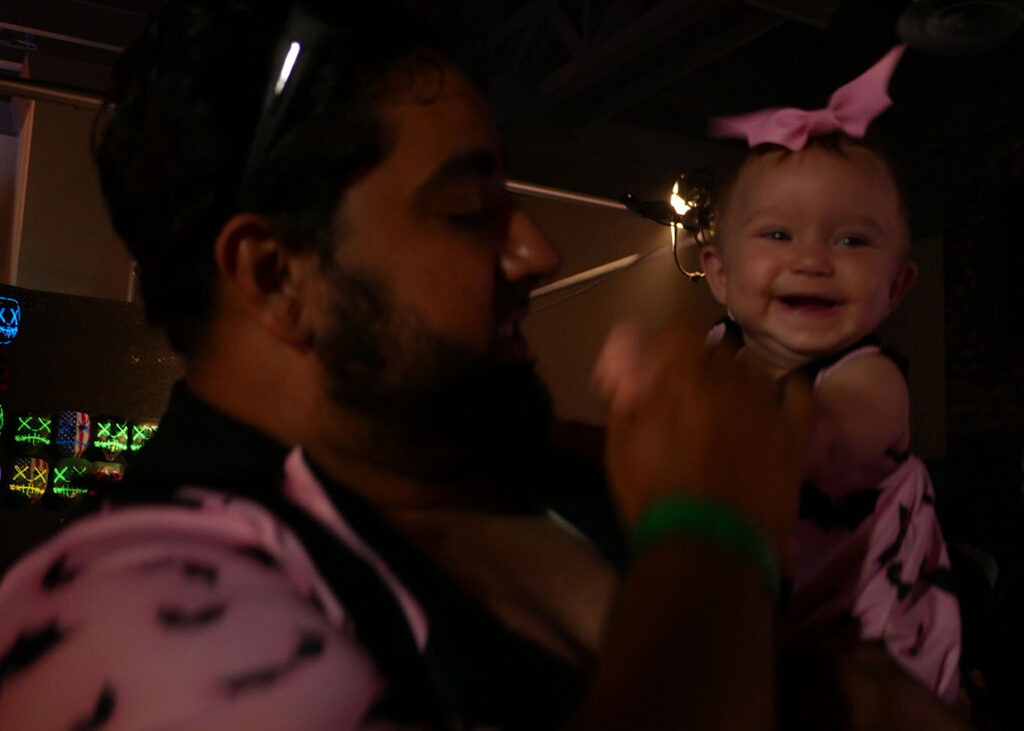 This smile sums up my feelings about this year's Midsummer Scream.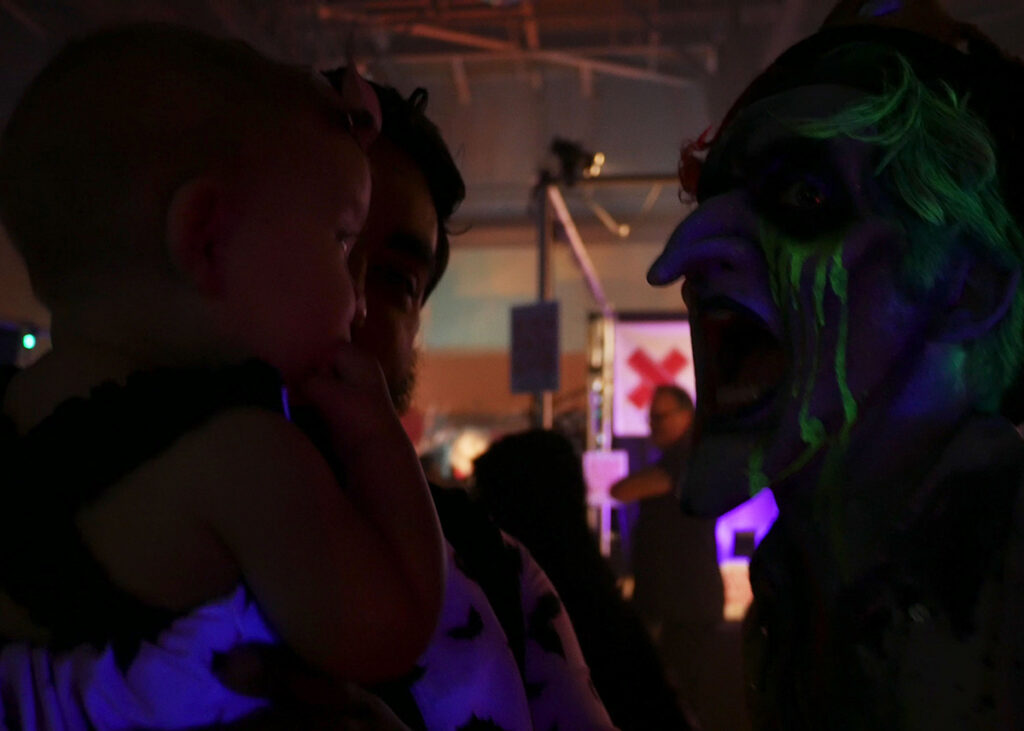 This actor even let Little Celaya Monster grab his nose! @-@
Midsummer Scream was Little Celaya Monster's first exposure to black lights and she was all about it.
Well, there you go! Another successful and greatly enjoyable Midsummer Scream!