"Just another trip to the castle…" she said casually. Only any trip to any castle isn't "just" another trip. It's a new magical adventure just waiting to be discovered!
My latest visit to one of my favorite places this past Saturday was exactly that. My husband was out of town with my sister, attending a convention. All my friends seemed to already have plans or really aren't wine people. My mother just so happened to be free, which was perfect, because she's really fun company.
When I called to schedule a tour with Angie, I'd told her how I'd wanted to take advantage of my wine club membership perks and was looking for something a little different from the standard tour. At first, she recommended the Cheese and Wine tasting, which sounded delish. When she pulled up my membership information, she informed me that there was a different tour that she highly recommended and with my membership, it would give me 50% off of it. I decided to go for it.
Who knew that the Royal Food and Wine pairing tour at Castello di Amorosa would be so outstanding? I'm a seasoned visitor to the castle of love in Napa Valley's Calistoga region. Erick and I have done both the self-guided tour and the guided tour multiple times with really fun results. No two tours have ever been the same and the sommeliers have always made each experience unique regardless of how many times we've done the tour. We've attended wine club events and had a complete blast of an evening, but the tour we did Saturday was an even more special visit.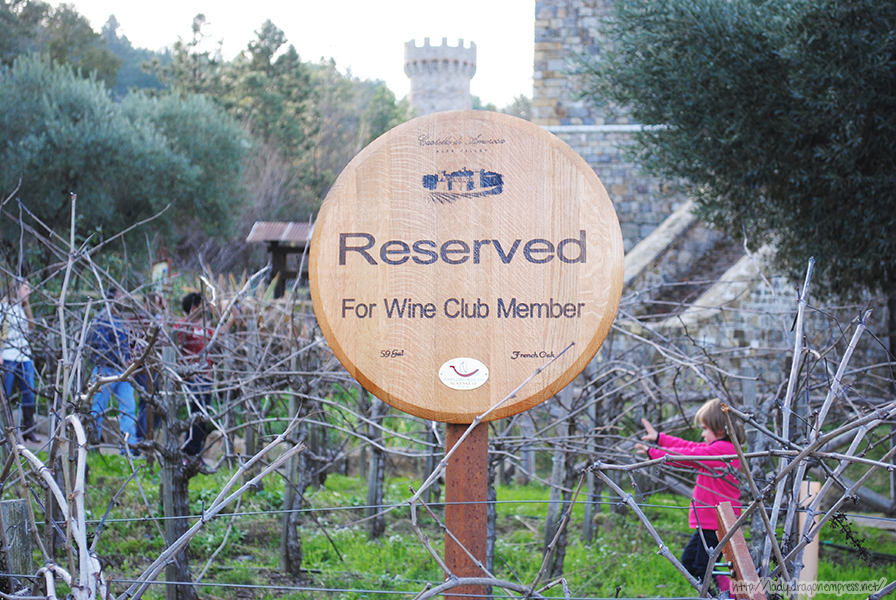 This was my second time treating my mom to a tour of the Castle. I imagine that she'll never quite perceive the castle the same way again.
Our tour group was very small. A rare treat when it comes to wine tours. It was myself, my mom, and a couple with their adult son and our hostess, sommelier Mary. Mary completely sold the tour for all it was worth. She was full of extensive knowledge, not just of the castle and it's rich history, but also in regards to their wines and creation and even the growing of the grapes. My favorite part of that was that I didn't feel the need to be a wine expert to enjoy all the information she threw at us. I think anyone, wine-lover or newbie taster, would have enjoyed it.
The tour concluded with being taken to the highest part of the castle, where we waited for the food to be prepared. We were greeted by very breath taking views of the valley and of the castle its self. You're not often permitted to such areas so it was a real treat.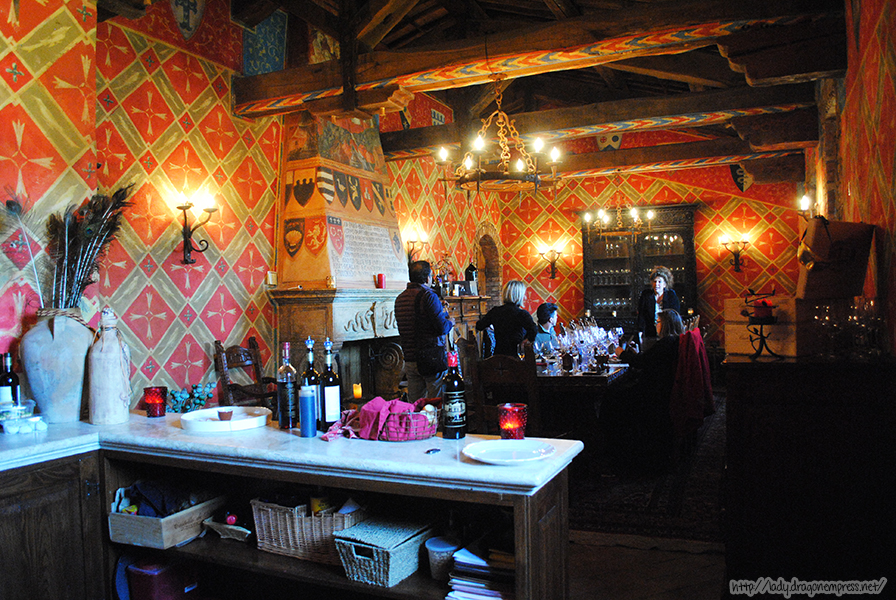 Done with our views, we were called into the royal chambers. It was such a charming room and the images online and in my photos really don't do it justice. It's really something you have to experience for yourself. Our group was seated at our table set for five where we got to sample some of Castello's more famous wines along with some of their more premium wines.
It was kind of different to be in one of the seats where people were asking my thoughts on the wine and prior experiences to compare. I'm more often than not treated like I'm younger because of my appearance and even though my age is no year to brag about, it was really fun being consulted since I was the only one in the group outside of Mary who'd frequently drunk Castello's wines.
Once the tasting concluded, we were taken down to the gift shop and tasting rooms where Mary gathered our orders of wine. Probably my favorite part of this whole experience was that our group stuck together and hung out talking for another twenty minutes or so as if we were old friends. This tour certainly was an intimate one and we walked away with new friends whom I contacted just yesterday reflecting about our experiences and the pleasure of getting to know each other at the castle.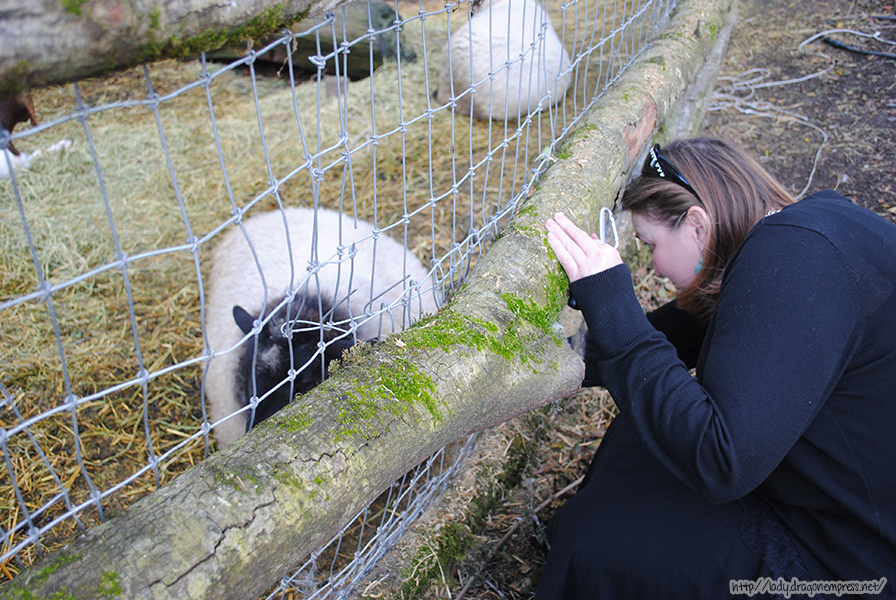 My mom and I wandered around the shop for a while, taking in what we'd just gone through. Once done, we took our purchases to the car, where I snapped a quick pic of the reserved Club Members sign that wasn't there on our last visit. We then returned to explore the outside open grounds, snapping some photos of the animals. My mom was really making a lot of connections with the animals. She tends to have that effect. With a final photo of Lady Cluck, we made a couple stops at other wineries for snack and a promised bottle pick up then returned home.
I walked away from this particular tour really wanting to share it with anyone I could. Thus, this post was born. I know that I, personally, won't be able to take most of my friends or family unless people come to me really dedicated on making plans to go, but it's such a cool experience that I wanted to really make people feel interested in going and I really hope you do!