Have you gotten the chance to check out my candy wrapper inspired keychains on CandyCornCrew.com?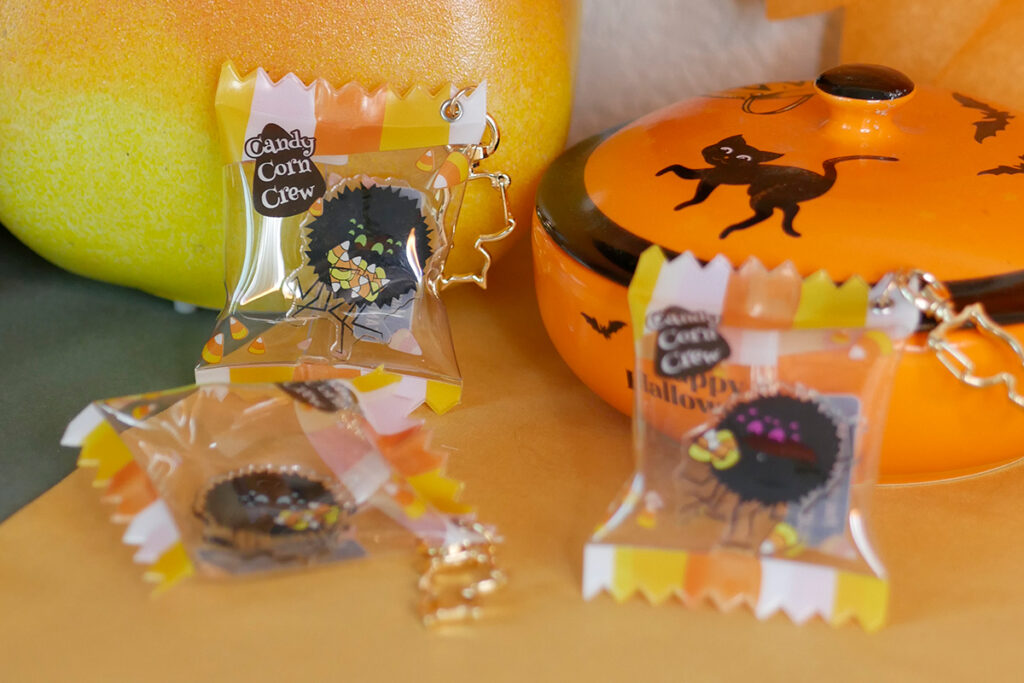 Have you had the chance to check out my new candy wrapper keychains over on CandyCornCrew.com? I am so proud of how these turned out and you have the option to purchase a wrapper containing any one of each crew spiderling OR take advantage of my deal and buy all three for the cost of two.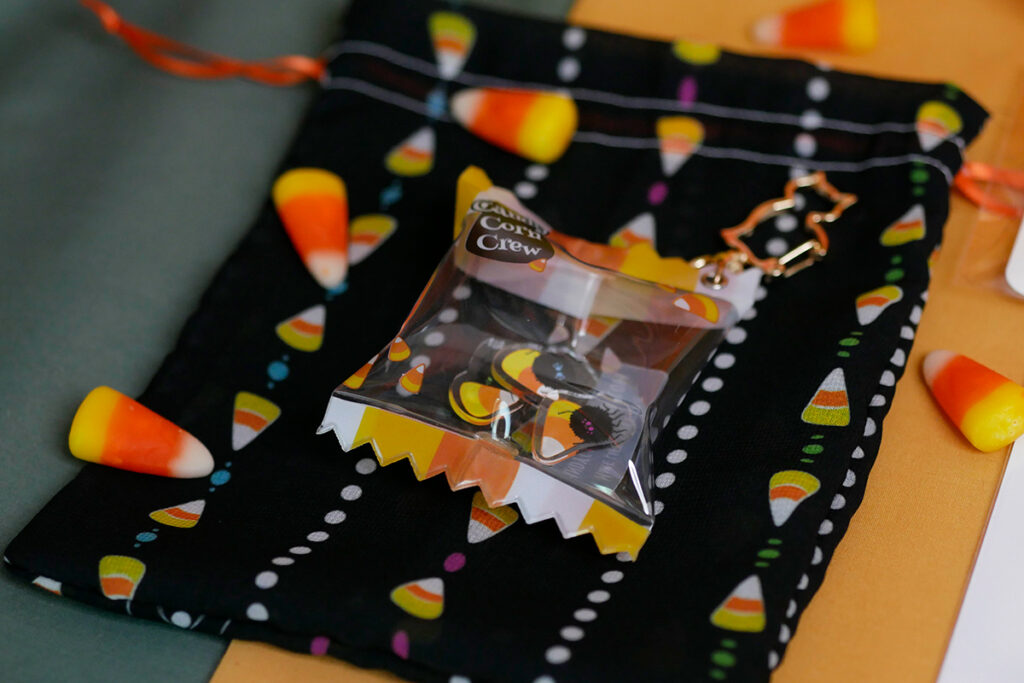 There is one keychain that contains all three spiders, but it can only be obtained by purchasing a Membership Kit. If you like what you see, be sure to swing by CandyCornCrew.com and see what's available!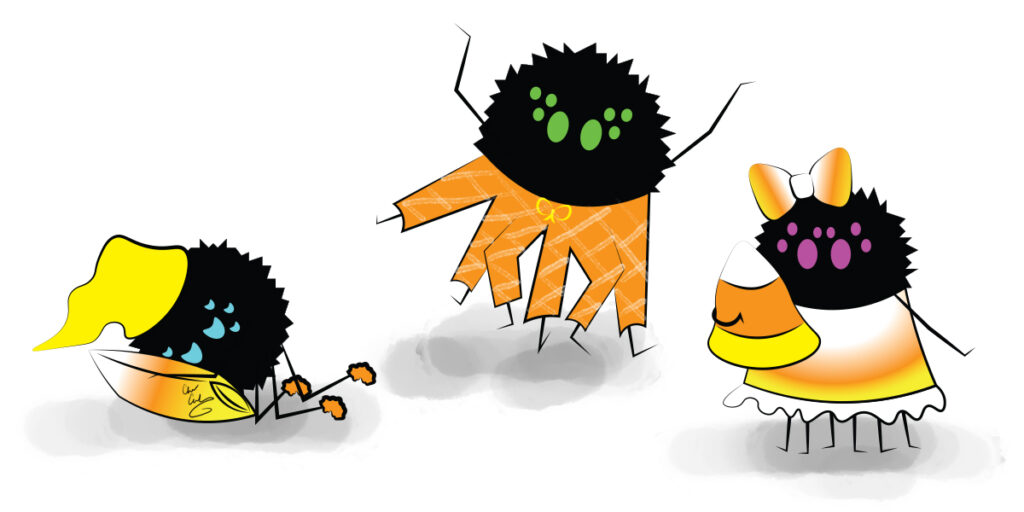 The Candy Corn Crew have been enjoying all who've participated in their Candy Corn caper, but that certainly doesn't mean they're sitting around doing nothing.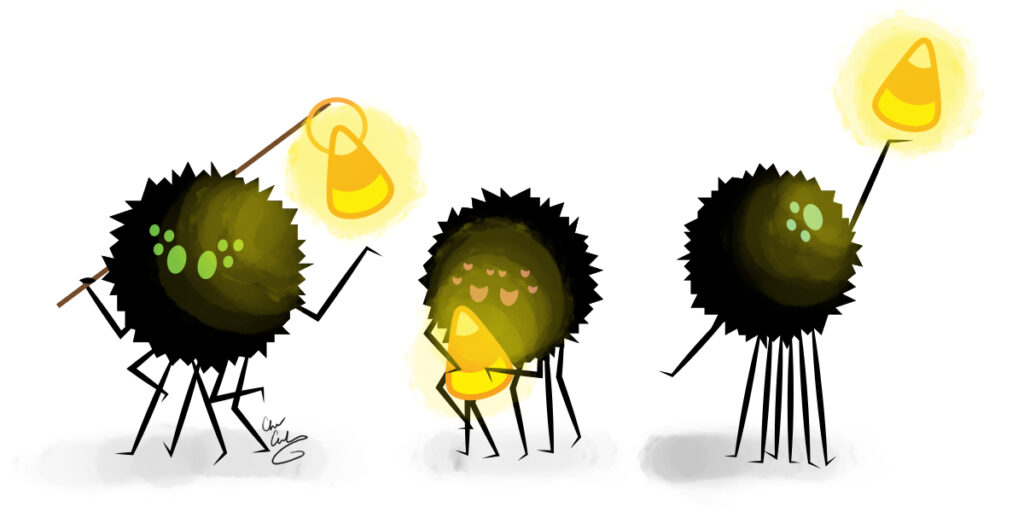 The Crew's instagram is buzzing with all of the shenanigans they have already wrapped themselves up in. Any guesses as to what mischief they'll get into next?
---