If you were following my Instagram last year, you may recall that I grew an obsession with caftans after purchasing the TOBS Arachnophobia caftan and decided to set out making my own. I happened to have a load of black drape-y fabric in my stash that I thought could be a perfect fit of the pattern. However, just one solid color was a little too plain for me and I decided to try my hand at beading to give a little more of a webdrobe vibe to my caftan.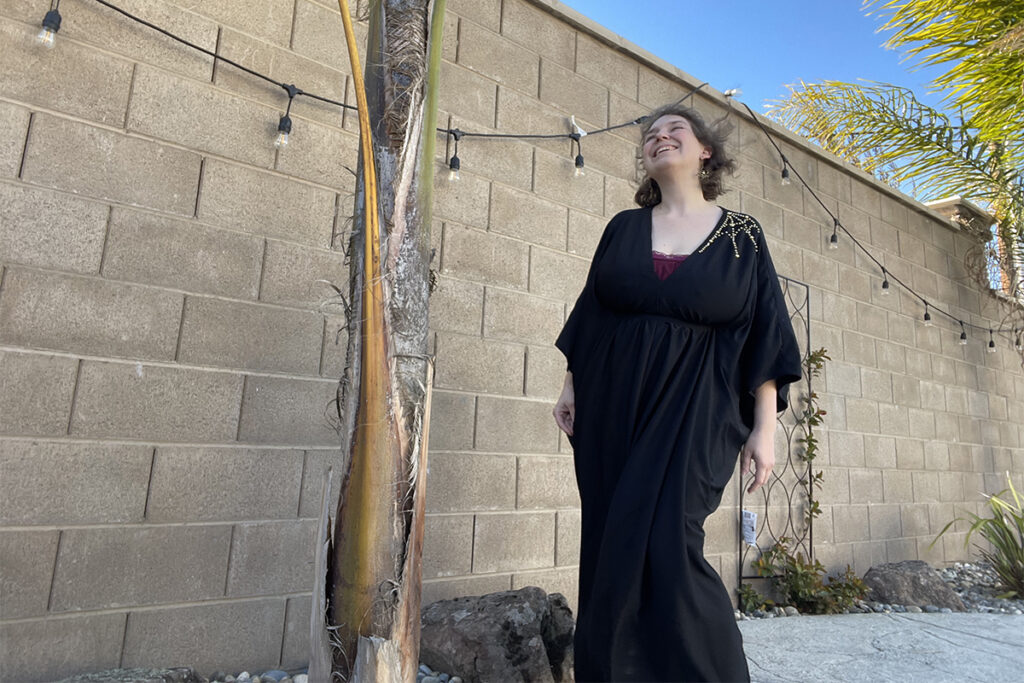 The assembly of the caftan was ridiculously easy. I used the Simplicity 8505 pattern. Something was a little off with the waist panel, but I made it work. Sewing it came together extremely quickly and easily. I even added a minor alteration by substituting the ties for an elastic waistband, making the fit snug and extremely comfortable.
Beading is most definitely NOT in my skillset and I think it is very obvious with my results. I kind of wish I had used some smaller beads in addition to the ones I had here, but as this was mostly a "use what's in my stash" project, I had these pearls in my stash that I didn't want to throw away, but also wanted to not have to worry about.
You can see a little reel I put together on Instagram to show my beading abilities (or lack there of. XD)
Eventually, I would like to add some beading to the sleeve opposite the shoulder beading to lead the eye, but for now, not too shabby for a first attempt.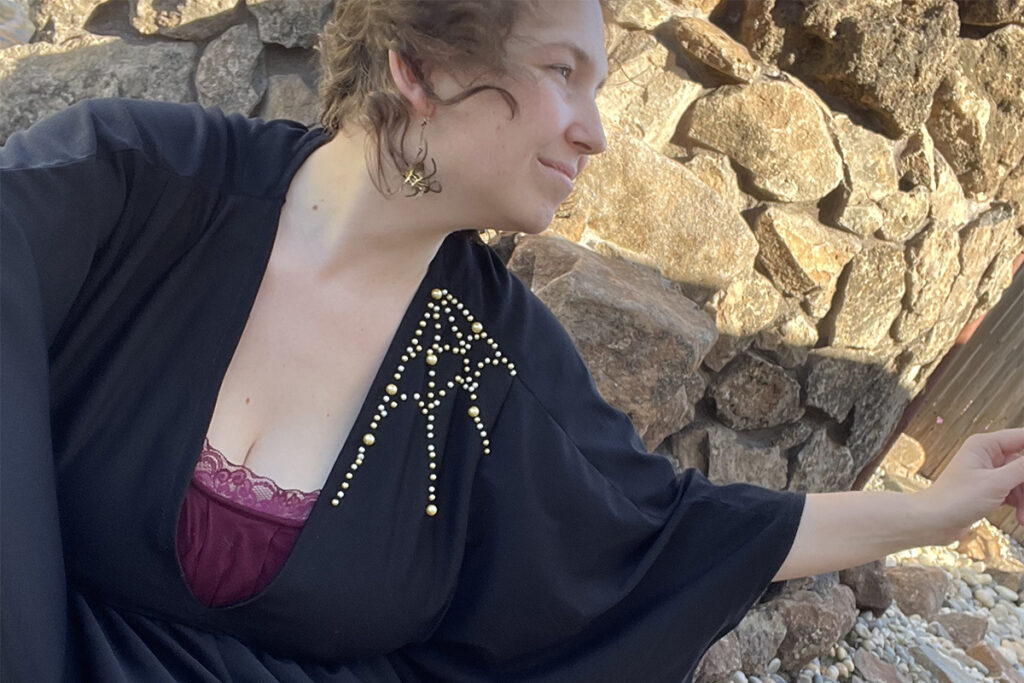 Have you tried your hand at beading? Do you have any tips or advice to pass on in the comments below? I'd love to hear them!