I have been a long time admirer of The Oblong Box Shop (TOBS) for many years. I want to say as long as 2014, but unfortunately, I've never pulled the trigger on checking out. I was very thrilled to remedy that this year around my birthday and purchased their beautiful Arachnophobia Caftan.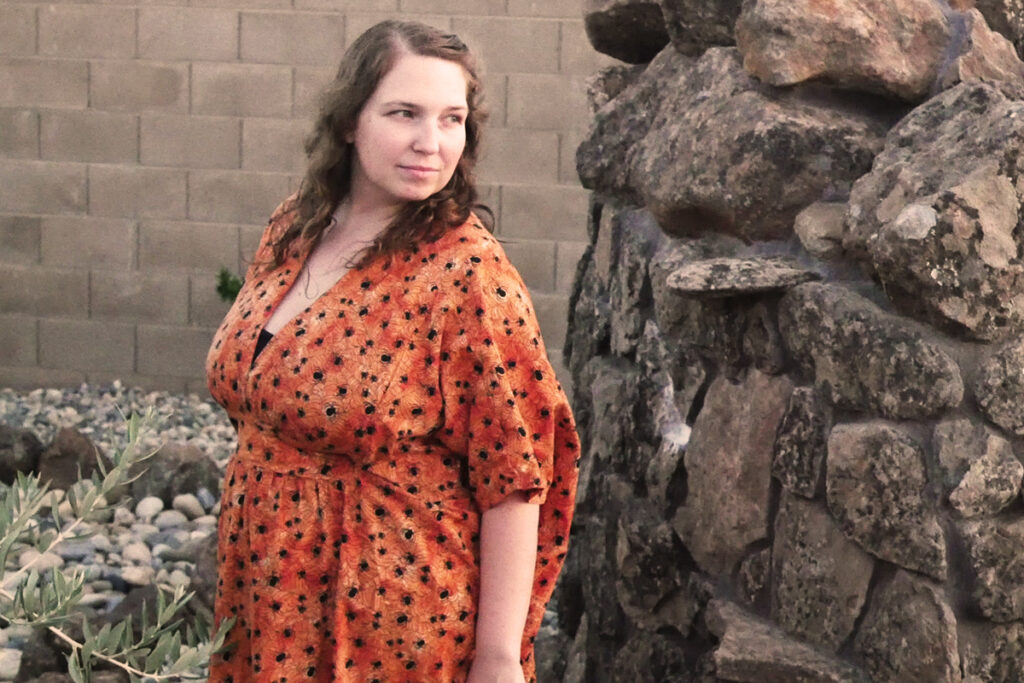 I've always thought of Caftans as a very 60's wardrobe staple. I never really considered them ever being a part of my wardrobe, but I'm here to announce that I am a caftan convert!
If I'd known how COMFORTABLE caftans were, my entire closet would probably contain only them. TOBS caftans tie inside to cinch in at the waist, giving for a very flattering silhouette despite all the yards of fabric that drape about. My caftan also came with a pocket, which really comes in handy to store my phone while going up and down the stairs several times throughout the day with a baby in my arms.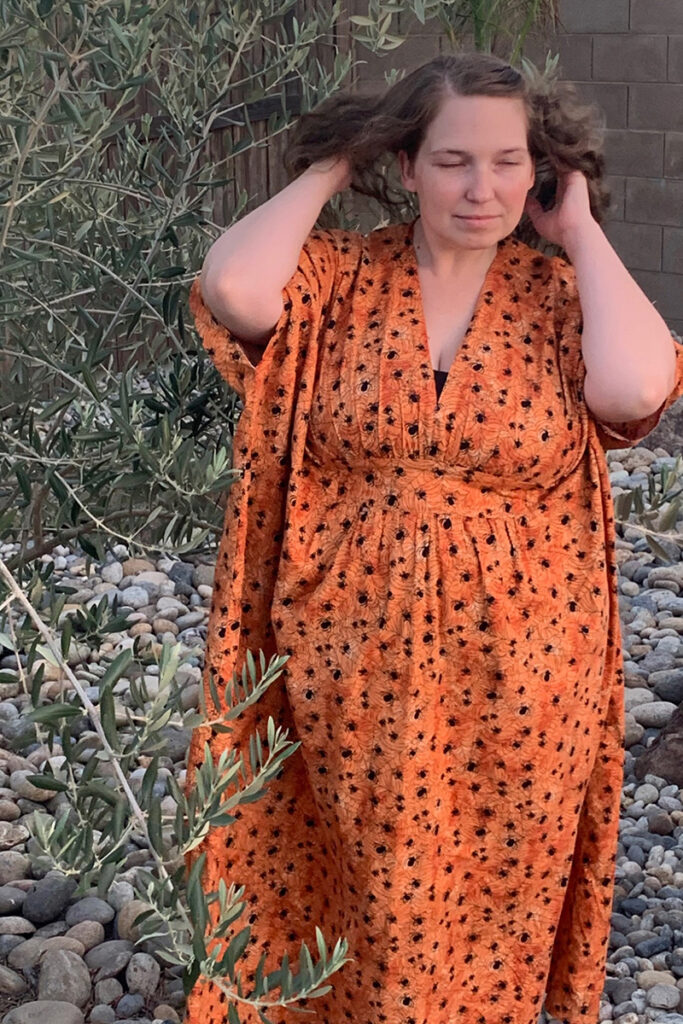 What I adore most about this caftan is how it makes me feel. I always assumed it would make me feel really frumpy or like I was trying to hide my body, but that is not the case at all. Every time I wear it, I feel like a spider witch getting ready to lure her prey into her web. I feel so gosh darn sexy.
The fabric design is what made me decide to settle on this particular caftan. The orange background has a beautiful batik look and is overlaid by cobwebs and tiny black spiders. When I tried it on for the first time, my mom commented that I looked like a Halloween queen.
The fabric feels like your standard cotton, which is very breathable and easy to wash for frequent wearing. I've been hanging mine to air dry instead of throwing it into the dryer just to preserve the color of the fabric a little longer. I've worn this beauty quite often and it still looks great.
Added bonus is the neckline. Although a bit deep, it is perfect for a breastfeeding mama like me and it's fairly simple to wear a nursing bra or camisole underneath it without feeling like I'm adding too many layers or taking away from the shape. It's been quite the challenge to find flattering nurse-wear that doesn't make me feel like I'm wearing a circus tent, and this caftan certainly helps.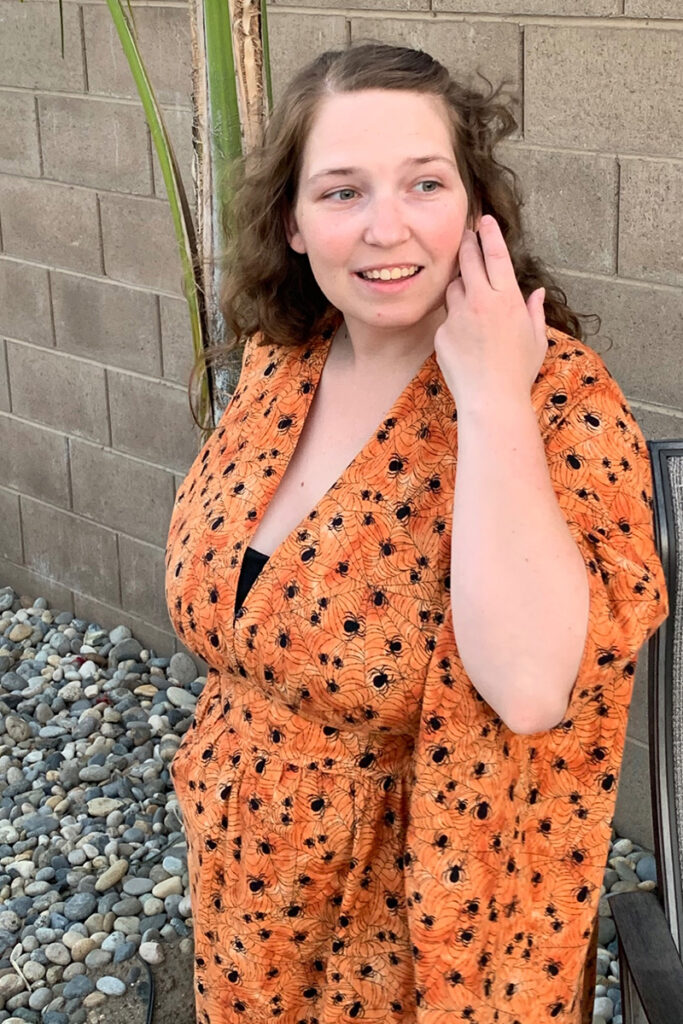 When all is said and done, I absolutely adore my Arachnophobia caftan. It has prompted me to purchase a second from TOBS while also attempting to sew one of my own. If you are like I was, try it on! You might surprise yourself over how amazing it feels.
Have you allowed yourself to dive into the world of caftans? Tell me about your experiences in the comments below.