Who's ready to be turtle rich with these delectable black turtle brownies? These treats are inspired by the frequent presence of black turtles throughout "Over the Garden Wall.
The main idea of these was to come up with a themed goodie that you didn't need any special recipe for, but still caught your eye. My vision was, "what would I serve at an Over the Garden Wall party". I am quite proud of the results. Bonus points for my husband saying he wanted his turtles when coming home from work.
I found a turtle shaped cake pan two-pack on Amazon to pull this off. In addition, I used a Ghirardelli brownie mix and Lindor chocolates. I wanted round wrapped candies to place on the turtles like Greg did in episode one, but they just don't make candies like that. The round individually wrapped Lindor chocolates felt like a perfect match to the brownies. I did try my hand at making the frosting for the turtle shells myself, but this can just as easily be store-bought.
This was an interesting task since I only had two cake pans and I made two bags of brownie mix. The baking part felt like it took forever. The cooking time changed from 45 to 30 for every set of two turtles. If this was a project you want to make every year (which I might), I would suggest investing in four pans. I had to wash both pans between each pair of turtles and it just slowed it all down. I could have stopped at four to six turtles, but I really wanted a whole party tray full of them for the vibe.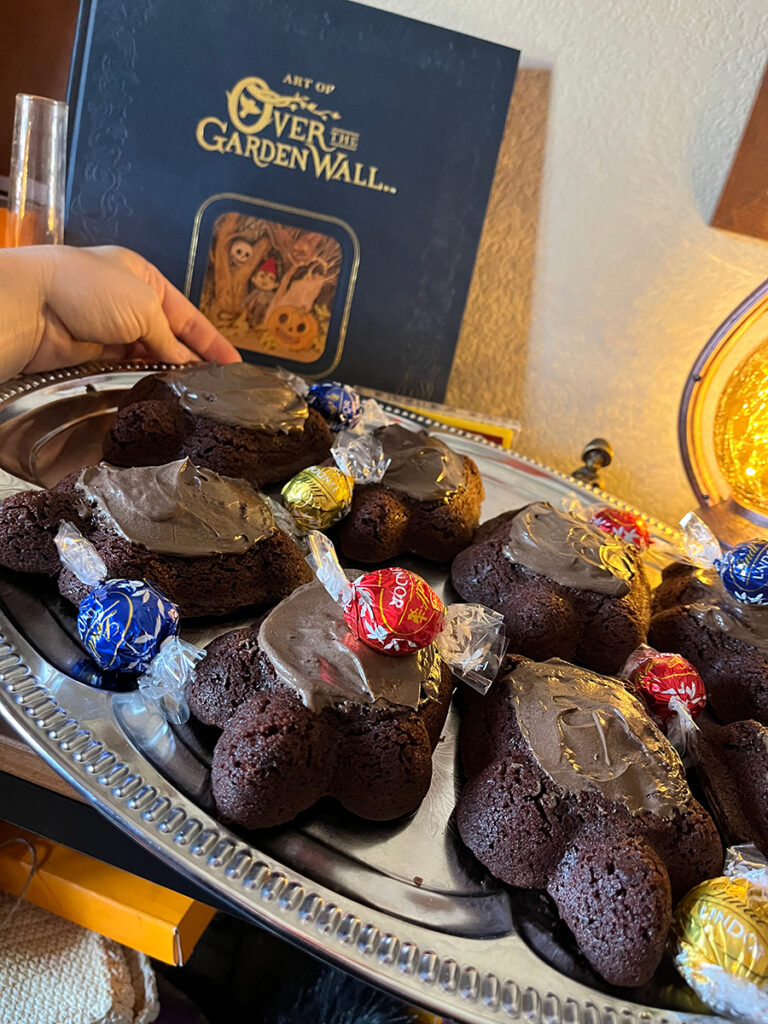 With the turtle brownies warmed and ready, what are you bringing to my Over the Garden Wall party?
Follow Along on the Countdown!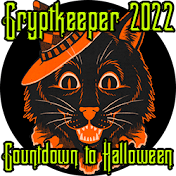 Check out all the awesome crypt keepers helping you count down to Halloween this year!