As mentioned previously, there isn't too much merchandise to be found for "Over the Garden Wall" to build a sizeable collection. And so, you find mine filled with both official and fan-created pieces.
As a little background on myself; I have a huge internal debate over purchasing fan-created items for anything. Most especially if it has official or licensed merch available. When buying from independent artists, I err on the side of purchasing original pieces. However, when something "Over the Garden Wall" pops up, I can't help myself. There really isn't much out there. So let's take a look at what have I discovered!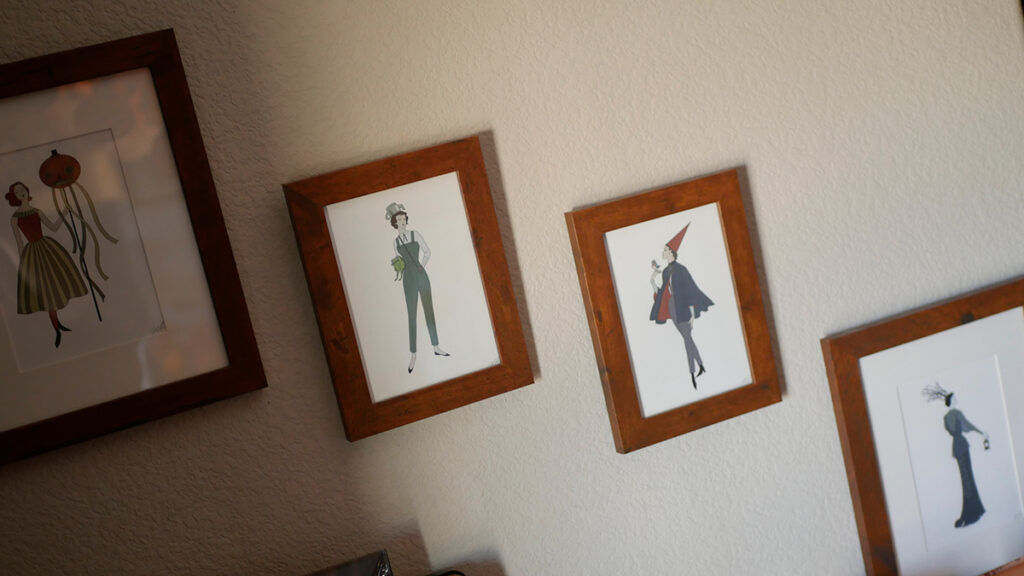 These beautiful prints from LittleGhosttCo are some of my absolute favorites. In fact, I love them so much that they have stayed out all year since I purchased them. She has so many other amazing prints that I highly recommend you look into.
An eBay purchase for me. After shipping, I lucked out and only had to pay $10 more than what it would have cost purchasing directly from Mondo. However, I hear that Mondo restocks this somewhat annually, so be sure to sign up for email alerts from them to be notified when it does!
The Art of Over the Garden Wall
I don't believe you can be purchased this book anymore (unless you take to eBay). I preordered it five years ago and it was worth every penny. It is full of beautiful illustrations and concept art, insight from the creators and loads of inspiration.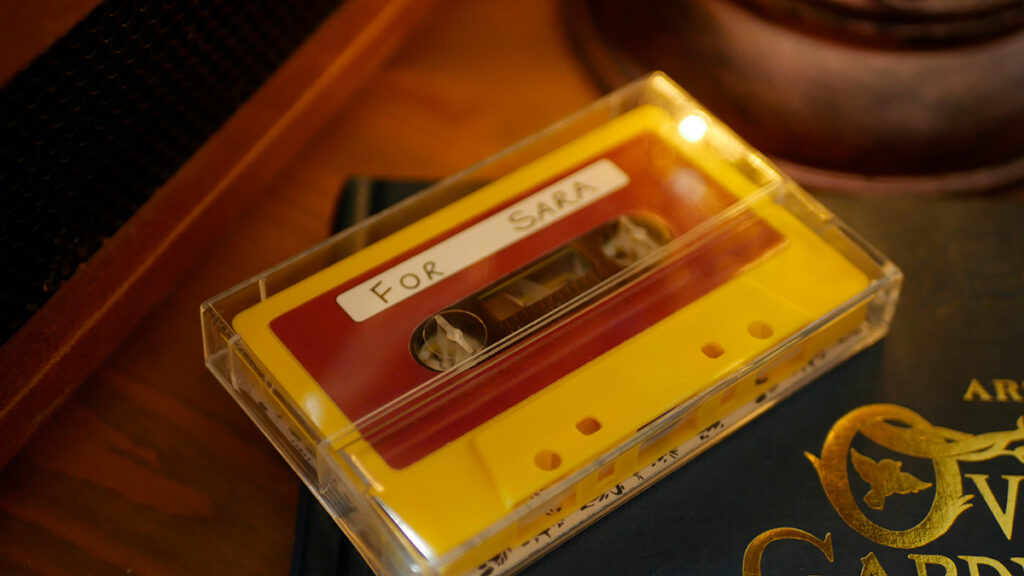 Max does reproductions of the "For Sara" tape originally released by Mondo way back when. I've not yet had the pleasure to listen to it, but I LOVE that this is a part of my collection.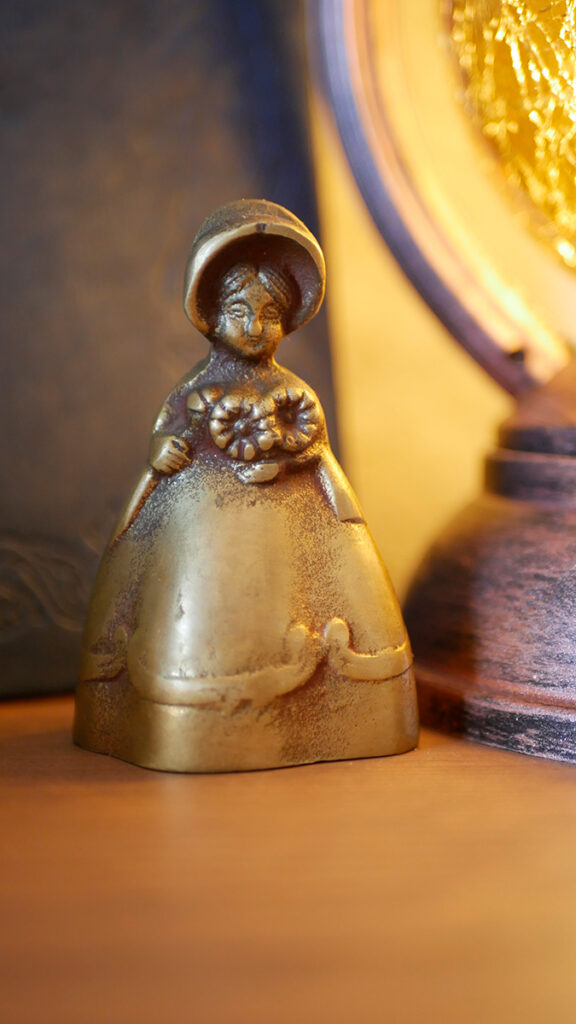 When I saw this beauty at Midsummer Scream, I just knew she would be perfect to represent one of my favorite episodes in the series. Velvet Apparition gets all kinds of antiques on her site, so be sure to check her inventory every so often.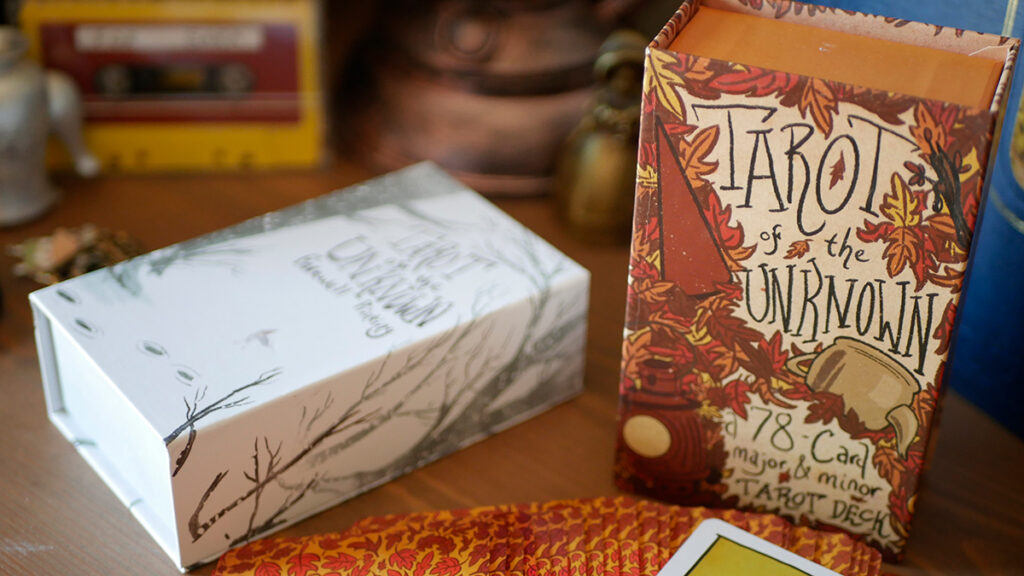 I am luck enough to own two of these decks, one Autumn themed and one Winter. Although these were Kickstarter rewards, you can still get a pocket edition deck from QuarterPress.
The Greg pin was part of my Kickstarter stretch rewards from the Tarot of the Unknown and the lantern pin was a fun find from The Mystery Shack. They offer additional Over the Garden Wall themed items. In addition, they stock QuarterPress's Tarot of the Unknown pocket deck.
Is there anything else not pictured? I do have a skirt that came from HotTopic (It used to be a dress, but I converted it). I also didn't focus on the lantern, but as it is still not the perfect match, I didn't quite feel right including it here. Lastly, I do own a dvd copy of the series. However, if you prefer to stream it, it is available on Hulu and HBO Max.
What piece would be your must-have when honoring this show?
Follow Along on the Countdown!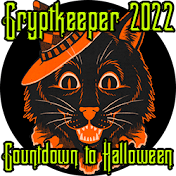 Check out all the awesome crypt keepers helping you count down to Halloween this year!