We decided to change farms with our annual corn maze trip by visiting the adorable Dutch Hollow Farms Pumpkin Patch in Modesto, California. This adorable farm had a price tag we discovered was well worth the entry price and packed full of activities appropriate for families with the little littles.
A Substitute for Dell 'Osso Family Farms?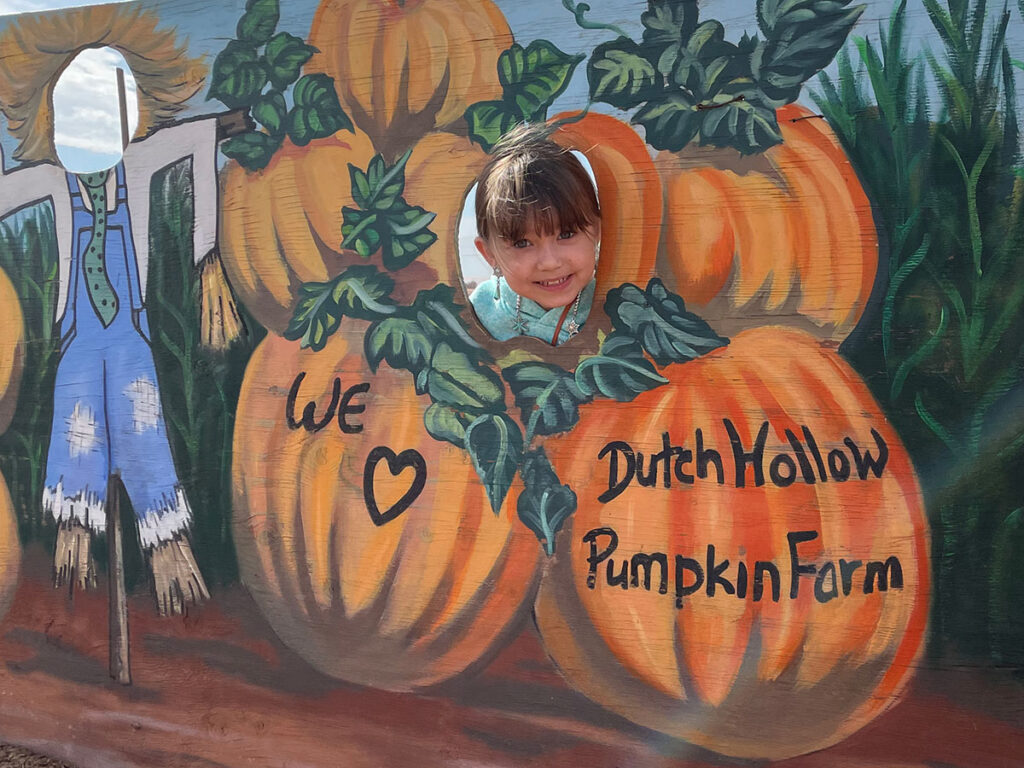 If you've been around here long enough, you'll know that my husband and I have made a tradition out of going to Dell 'Osso Family farms almost every year since we started dating. That's ten years of corn mazing and pumpkin patches. The farm has grown its entertainment a little each time, but the location has always been consistent.
We ADORE Dell Osso Family Farms. It has been a part of not just Halloween festivities, but also family celebrations. We have seen ticket prices for their Halloween season slowly creep higher and higher and unfortunately, this year we would have to pay adult entry prices for myself, my husband AND our three year old. It was going to cost a little more than we were willing to spend.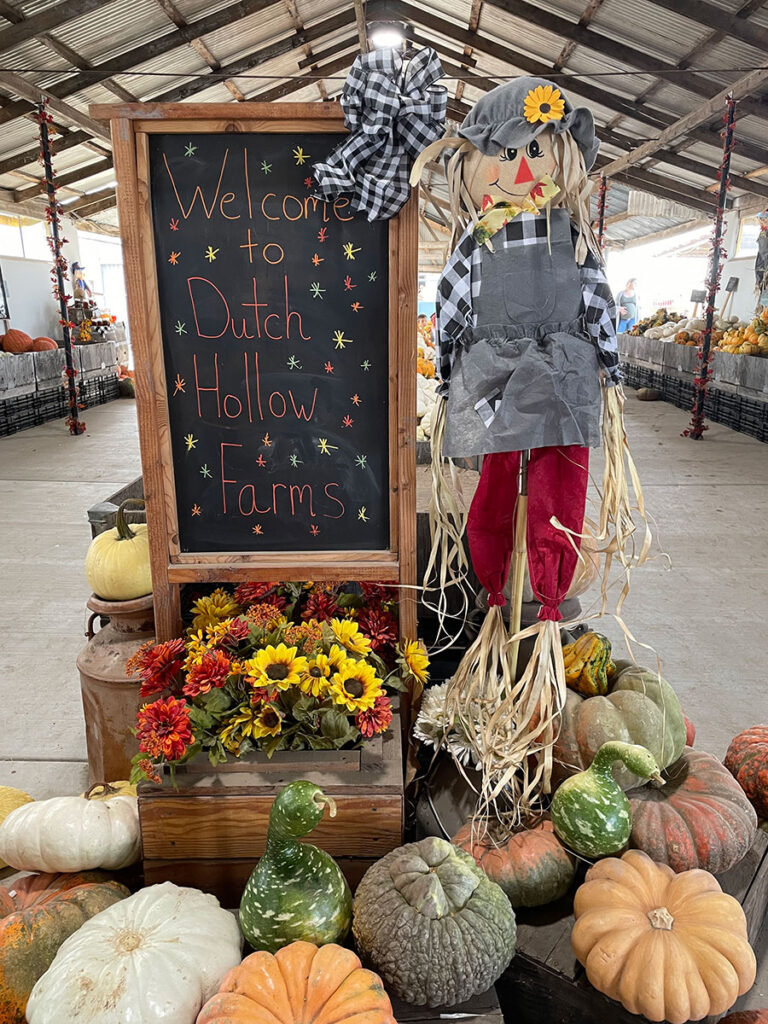 If you're familiar with the California central valley, this adorable farm is actually closer to Riverbank than Modesto proper. We took the back roads through Riverbank to Modesto and were pleasantly surprised by the activities that awaited us.
You enter and exit the farm through this yellow-colored building covered in painted handprints. Once inside, you are in the midst of dozens of pumpkin varieties. We didn't buy any pumpkins this year, but I definitely plan to stock up next year. There were so many types of pumpkins and the prices were very clearly posted. I especially loved that for the varietals, they were set prices, so no guessing games on the cost per pound. They did charge the by-the-pound model for classic jack-o-lantern pumpkins, which is very standard for pumpkin patches.
A Pumpkin Patch and So Much More
Once through the pumpkin "patch" area, you look for a little shed to purchase your pass. You can choose to just explore the farm, but you can't do the corn maze or additional attractions. They had lots of old tractors and photo op displays set up for pictures with a person stationed at each activity to check for wristbands.
There's actually a generous offering of activities that are included with your pass. Comparing to our trips to Dell 'Osso, these tickets were a steal! We didn't get through all of the attractions, but we did try quite a few. I tried to compile them as best as I could into the following video.
We kicked off the visit with a tractor ride since we pretty much got to walk onto it. My favorite attraction had to be the Farm Area, with facts posted about each animal on display as well as a petting zoo at the end of it. This was included in the ticket price and had a variety of animals to interact with. (We've been to a couple other farms where the petting zoo is an additional cost or doesn't actually allow you to pet the animals) Little Monster is at the age where she wants to try EVERYTHING that everyone else is doing and overall, she was able to. They had a pillow jumper and a zipline that were intended only for the kiddos as well as a giant slide she couldn't wait to try.
There was even more to do, but Monster and Boo were pretty done by the time we'd finished the corn maze. All in all, we were extremely happy with Dutch Hollow Farms and are already looking forward to returning next year!
---
The Countdown continues with Two Days until Halloween!
If you enjoyed this post, I highly recommend you check out my fellow cryptkeepers.
We are a vast selection of content creators who have treat pails loaded full of goodies to unwrap!