Remember my cobweb birthday tea party photo session during 2020's Be Kind to Spiders Week? We didn't stop at the pretend tea party photo shoot! I did host a tea luncheon with my family to celebrate that year, but I realized that I hadn't yet shared it. The luncheon gave me the perfect excuse to get a little extra use out of my decor while craftily sneaking in a double celebration!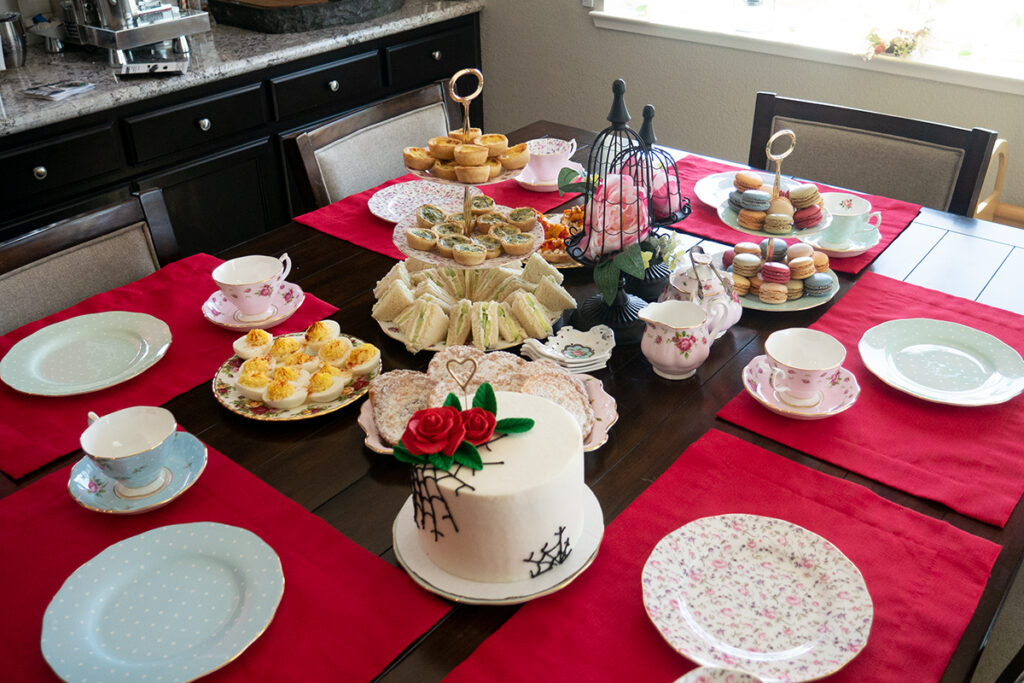 The unpredictable rain showers April is famed for was present in the previous weeks leading up to my birthday, so I opted to do a simple set up inside. It's a simpler imitation of my photo shoot set up, but it was far more practical for actual dining and tea.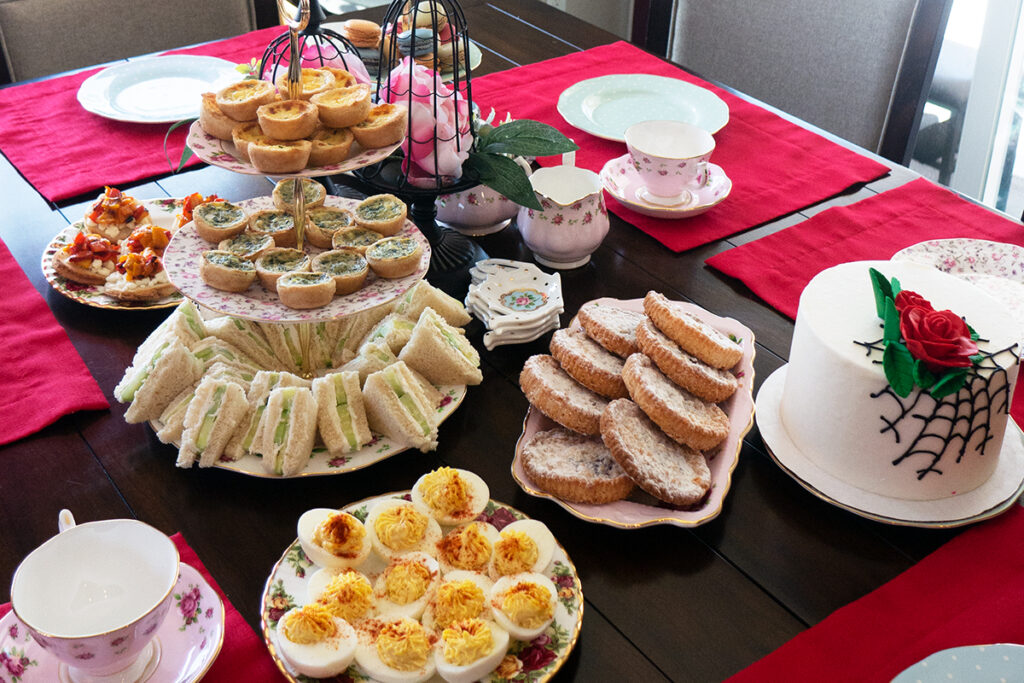 I focused on adding some more savory foods for the actual lunch tea party, but ensured all the foods were appropriate tea party size. The selection was perfect and tasty!
Cucumber sandwiches
Mini quiches in two flavors
Roasted pepper feta open faced sandwiches
Deviled eggs
Macaroons
Raspberry tart tea cakes
Spider egg sacks (powdered donut holes)
What's a birthday without cake? I reached out to Sweet Arts bakery who did Little Monster's amazing Jingle Cruise birthday cake and they were able to whip up this cute mini tier to match my blouse fabric! Complete with heart sparkler candle.
I'm trying to think of another fun way to work in cobwebs for my birthday in 2022, but it's more challenging than it seems! Do you have any fun spring spider ideas for birthday partying? Share them with me in the comments below!