I love to wear fun earrings and jewelry. It's always been the perfect outlet to show off my passions and interests. However, with a very grabby toddler, I only needed one particularly painful earring tug one day to realize I might need to take a small break from my jewelry box.
That doesn't mean I can't show off the wonders of my specific spidery collection. And let me tell you. Even though I usually count my collection as part of my Halloween earrings set, I have so many that I could probably do a whole month of just spider earrings and if not a whole month, pretty close to it.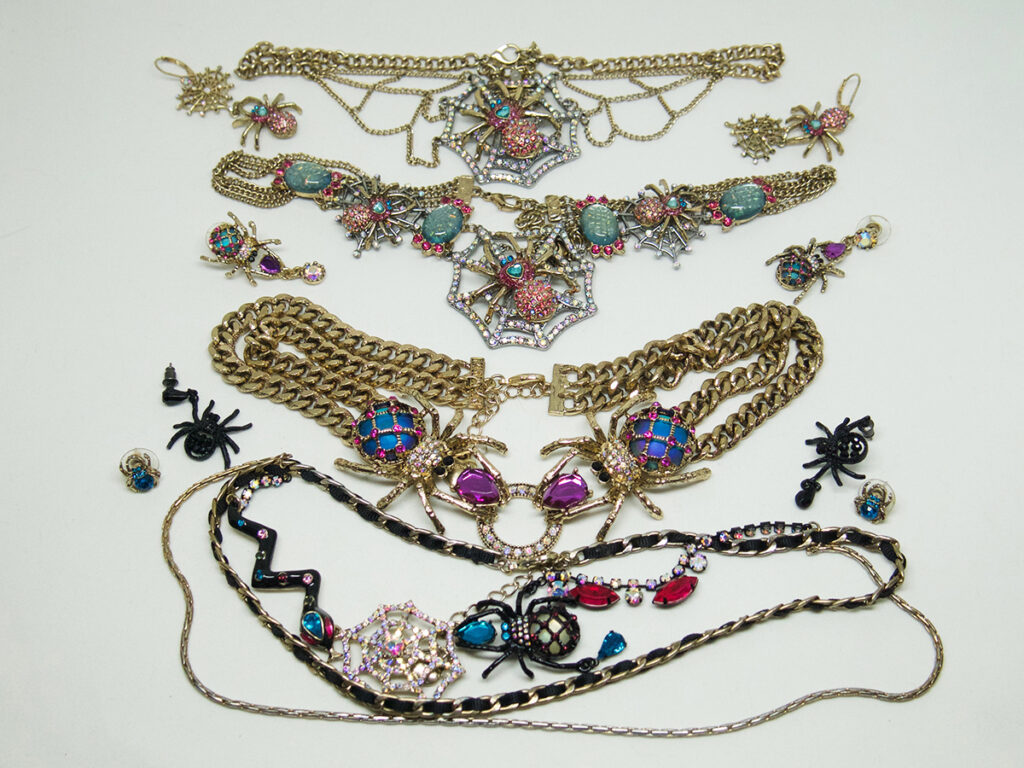 I really started getting into Betsey Johnson when I discovered the bottom most necklace. My husband surprised me with it and my collection has continued to grow ever since. It is still my favorite necklace to wear and almost every year, Betsey releases something spidery in the fall. I have a spider heart purse from her too!
Walmart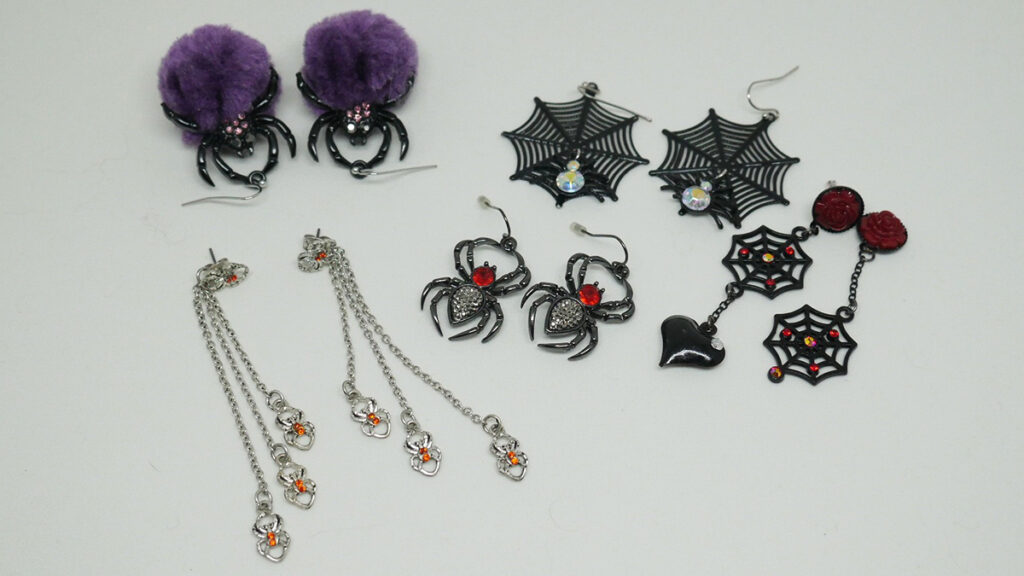 Walmart always has fun new Halloween jewelry every year. The best part is that their single earring sets are usually no more than $3! The earrings do tend to be cheap quality, but they last for a reasonable amount of time.
I love what this vendor creates and when I saw pink and cobwebs, it was love. Dulce Calaveritas is also the creative who made the pink bat bows my little one and I wore to match at Midsummer Scream last year.
Self Made & Vintage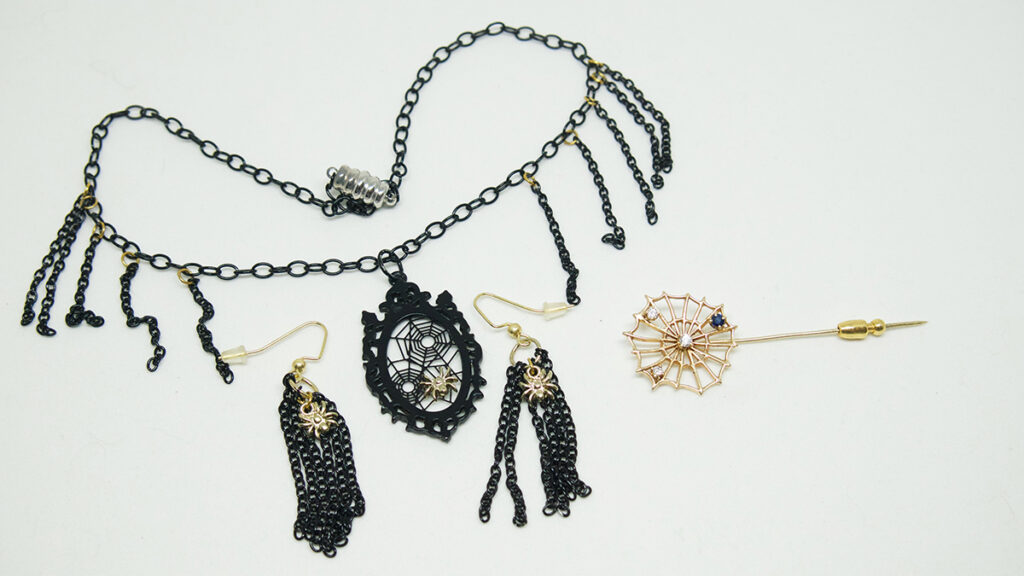 The black and gold earrings and necklace I made myself from a charm kit I saw at Joann's one time. I might remake the necklace into something else though because I'm not too crazy about how it looks. The hat pin was an heirloom from my mother's grandmother. There was a box of jewelry and trinkets that was a free for all and I found this. I still haven't found a use for it, but I'm sure I will.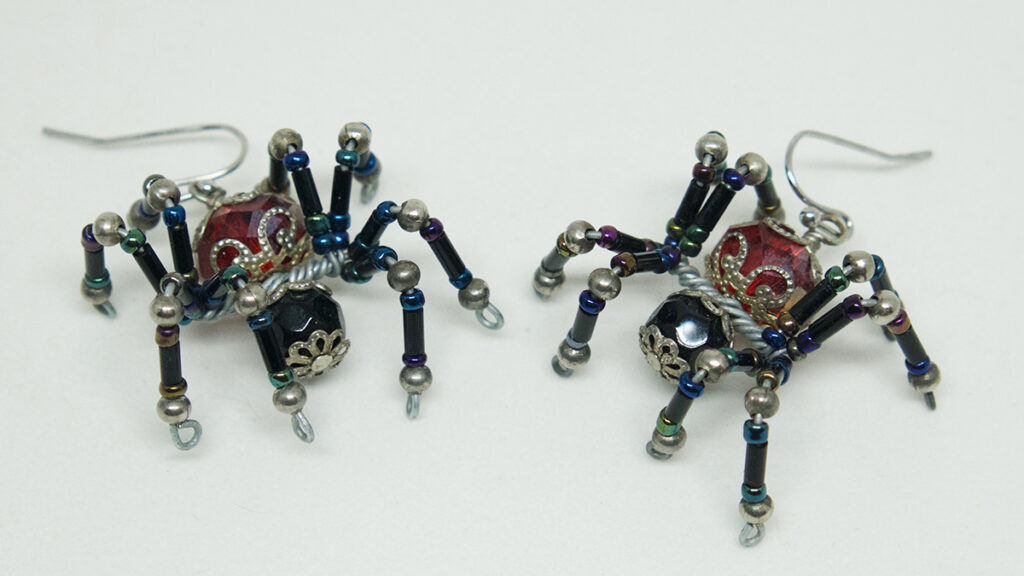 Twisted Spiders are the same people who made the spider ornament you've seen hanging on my Christmas tree, but they also make earrings and I had to have them. We first saw Twisted Spiders at Comikaze Expo's first year, although they usually vend at Renaissance fairs.
Dell'Osso Family Farms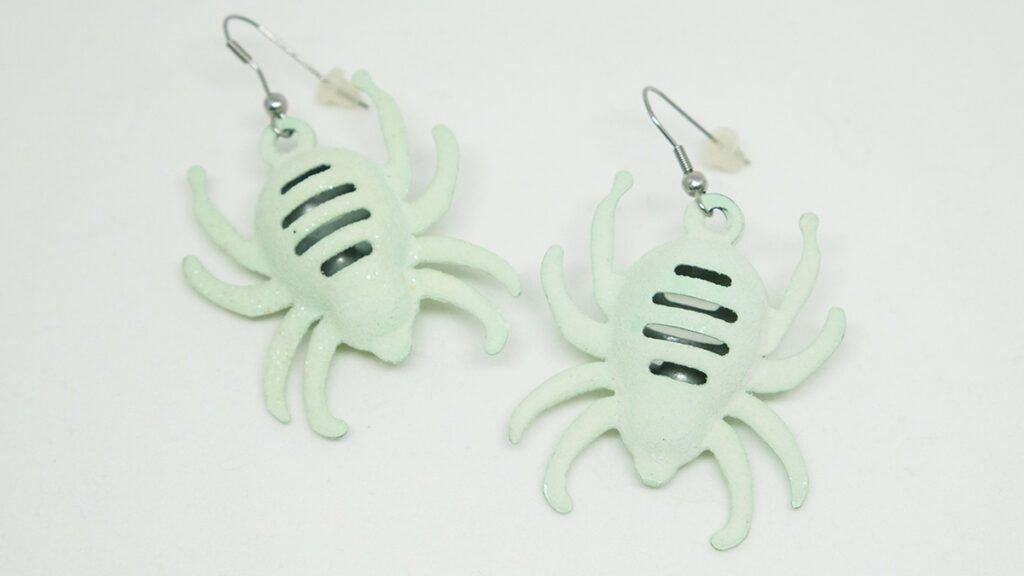 I'm not sure if there's someone who makes the jewelry at Dell'Osso corn maze or they just outsource from some big manufacture, but I love these jingle bell spiders. They have a really nice sound AND they glow-in-the dark.
Hallmark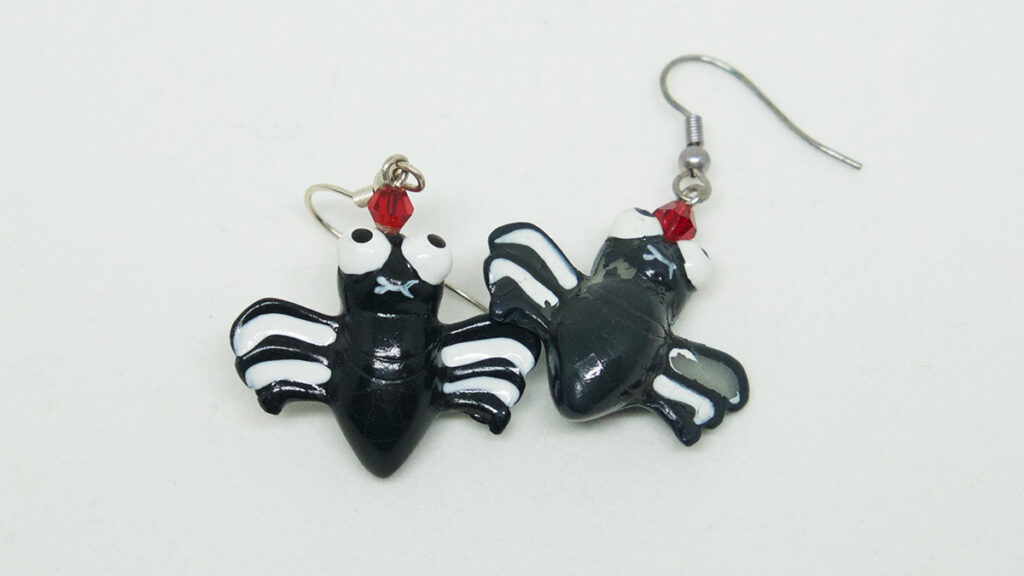 My husband surprised me with a handful of the little ceramic Halloween earring from Hallmark one year and these little guys were with them. They are so adorable, but it might be time to retire them since one of them got a chip in the paint.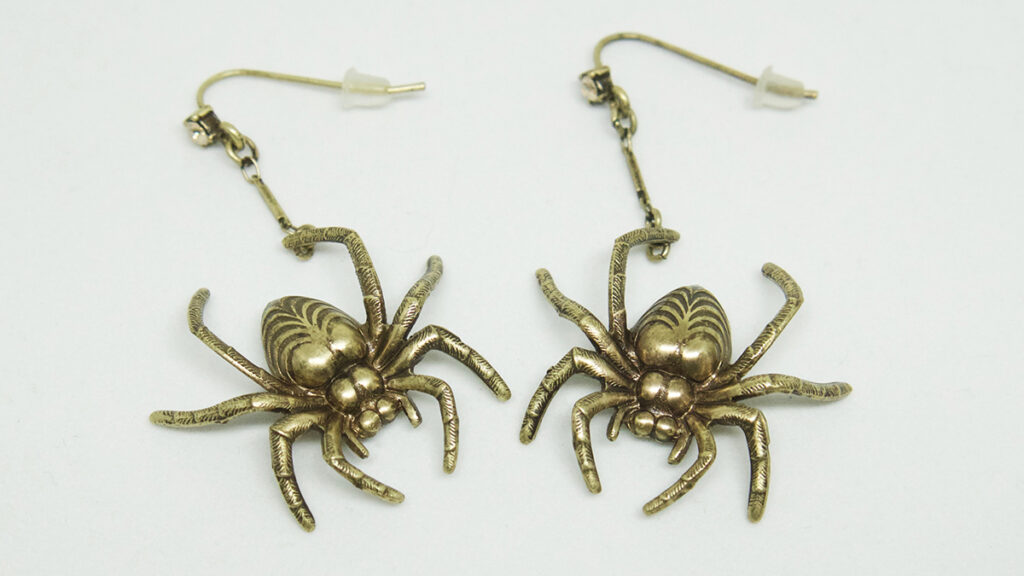 I am so obsessed with the Elvira Collection and I was over the moon when they released these little cuties! I can't wait to add the silver version to my collection as well.
Be sure to let me know what you think of my themed jewelry collection!
---
Do you have a specific flare to your jewelry?