This is a weird one for me! I'm not exactly someone who considers themselves a gamer. In fact, I'm really bad at playing them. I prefer games with a linear flow that don't require maps or need you to familarize yourself with a setting because I will literally walk around in a dungeon for hours trying to figure out how to get out when all I needed to do was turn left twenty right turns ago.
However, Bendy and the Ink Machine fell across my radar in rather strange fashion and really piqued my interest. My husband made one condition to picking up the game. And that was that I had to do the playthrough.
So we decided to make it into a thing for you all here!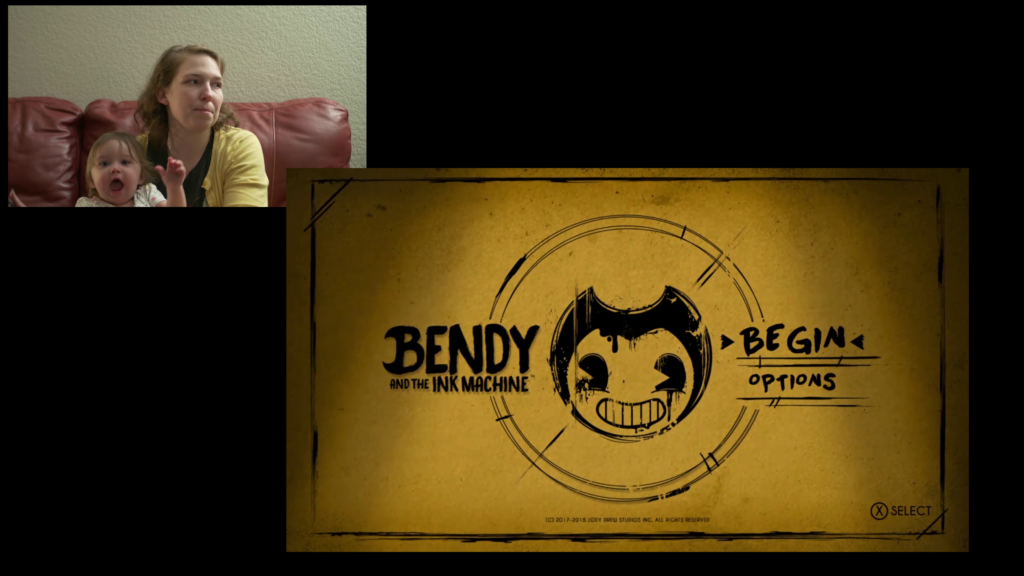 Today, I'll be sharing my game play of the first chapter. I don't know if it's easy to tell or not, but I was so nervous and shakey. @_@ This game is intense!
Hopefully it's not too boring, but you'll definitely have to excuse my poor gamer skills. I'm certainly no expert and this game has everything I struggle with. Still, I'm greatly enjoying the play through and hope you do too!
Are you a horror gamer? Have any advice for this chicken player? Leave me a comment down below with some tips!