I'm no stranger to the beautiful Italian castle nested along the Calistoga highway. It is no secret that is it one of my favorite stops when we find ourselves in the Napa Valley. It actually holds a lot of special meaning for my husband and I for many reasons. The castle opened to the public in 2007. My husband and I made our very first visit in December of 2010 as celebration of our 1st year dating anniversary. We fell in love with it and said if this dating led to marriage, we would get married there.
Eventually, our dating led to an engagement and our Castello visits became more frequent, but we learned that Napa Valley has some pretty funny laws and permits about where a marriage can be held. So we settled for a different castle as our wedding backdrop, but kept the "Castle of Love" ever close to our hearts. We took every opportunity to get to know Castello better.
In 2014, we had the pleasure of attending our first wine club event, Back to the Futures. Which in turn, upped our club member status, which at the time, was the second highest membership. We were at the castle nearly every month from then on. We got to a point where staff recognized us on our frequent visits and we could quote the tours as well as the guides. I enjoyed the coveted Royal Food and Wine Pairing tour several times in one year, meeting the knowledgable Mary Davidek. Then we experienced what felt like the height of luxury during their New Year's eve party.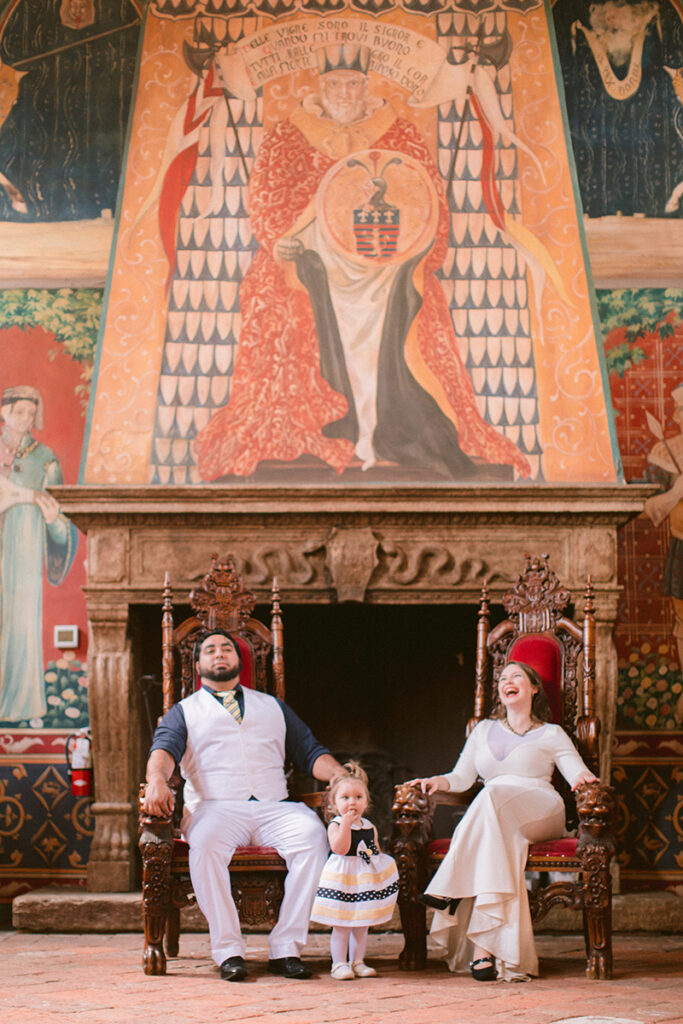 We've lived through several milestones for our relationship here. It should be no surprise that we spent all but one of our wedding anniversaries in this beautiful place. With our five year anniversary on the horizon, I thought it would be really special to try an exclusive experience we hadn't before, which would allow our daughter to accompany us and we were not disappointed.
By a strange luck, I was even able to hire our wedding photography group, Switzerfilm, to capture the special day. And let me tell you, it really was magical. Like revisiting the wonder and fun of our wedding day on a much private scale. See for yourself!
A luxury experience is something quite special. It's different from your typical tour in that it is just you and the somm who is leading the tour. There are no other people thrown in and you pretty much get the most amount of time to enjoy little nooks and crannies you might not get to spend a few more precious moments in because the standard tours do have to fit within a set amount of time and they try to get as many people as they can in. The Royal Food and Wine Pairing tour is one of the smaller group tours you can have, but it does still mean you meet new people who share the tour with you.
The luxury tour we experienced really felt like it lived up to the name. We had a specific coordinator who arranged all the day-of details; in our case because I had booked it so far in advanced, we had be traded hands a few times, but in the end Daneeka Holt was our hero and really arranged something quite unique for us. Even putting an amazing somm we had not had the pleasure of tasting with before as our guide, the energetic and extremely well versed Jason Meyers. If you are going for any tour outside of the Royal Pairing, we cannot recommend asking for Jason enough. He completely rounded out the experience and had so much to share.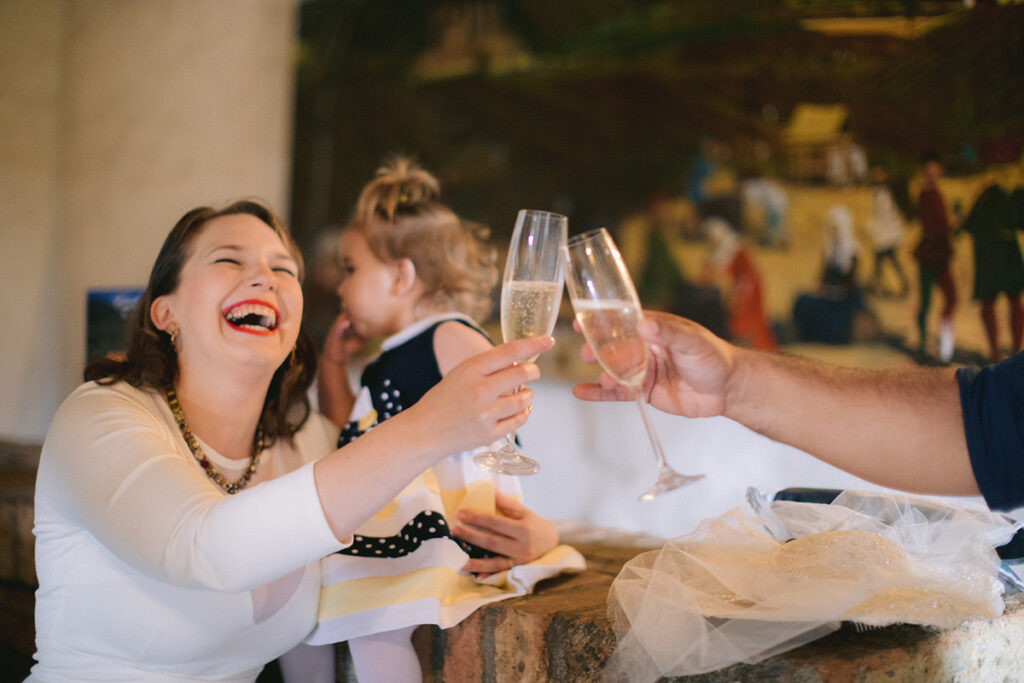 This tour reminded me once more of why we love Castello di Amorosa. Despite the jaw dropping beauty of the castle, the staff who work within its stone walls strive to make it a place you want to become better acquainted with. After this tour, I felt reunited with the castle again and look forward to another exemplary experience.
---
Have you ever done a fun or unique wine tour or tasting?
Please share your experience with me in the comments below!