When I was pregnant with Little Monster, I didn't really do the whole take a picture of your bump every week ordeal. It just wasn't really my thing and we were so distracted with other life changes outside of pregnancy, I just didn't put the time into doing it.
After attending the Elvira x PUG launch party and coming home with two new gorgeous dresses, I had decided I at least wanted to do a "casual" maternity shoot in whichever dress I could squeeze into for my pregnancy.
We didn't really plan the timing for it, but it was some time around my third trimester. Looking back at the dates, we had unintentionally taken the photos around 13 weeks before Little Monster was due. A perfect number for Elvira mom attire (in my opinion).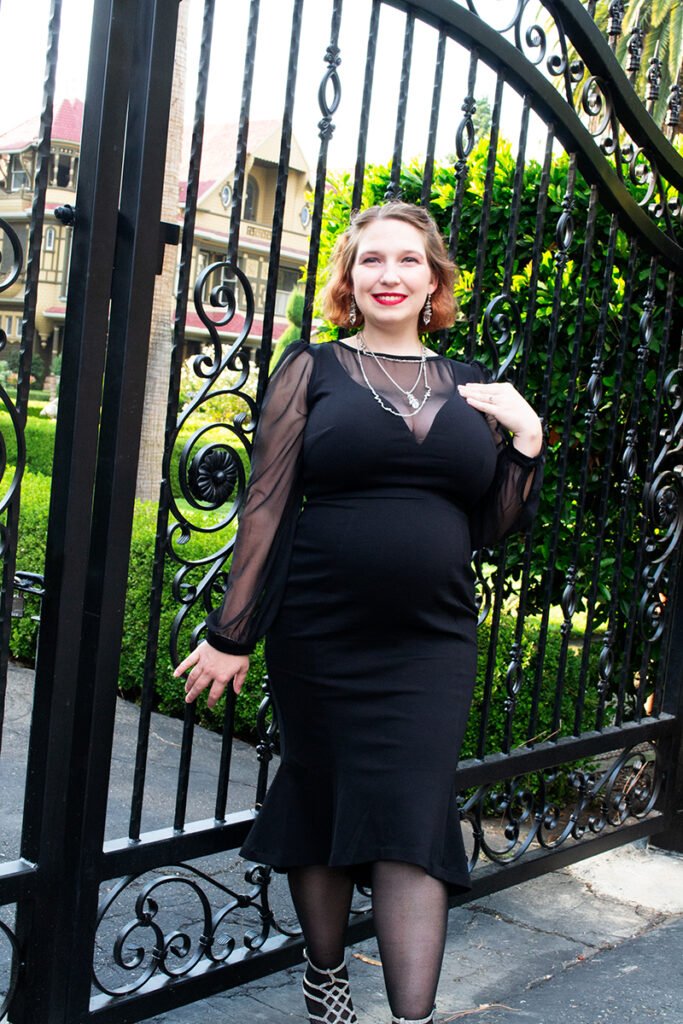 We traveled to San Jose with the intention of touring the Winchester Mystery House as the backdrop for the photos, but we arrived when they were closing so we just wandered around Santana Row's shopping strip right across the way and came out with a handful of fun photos that made me feel like a sexy mama-to-be.
Upon discovery of Lil' Boo coming into our lives, I told my husband I again didn't want to bother with weekly bump photos, but I DID want to try and do another photo shoot in the same dress around the same time from the due date. He happily agreed.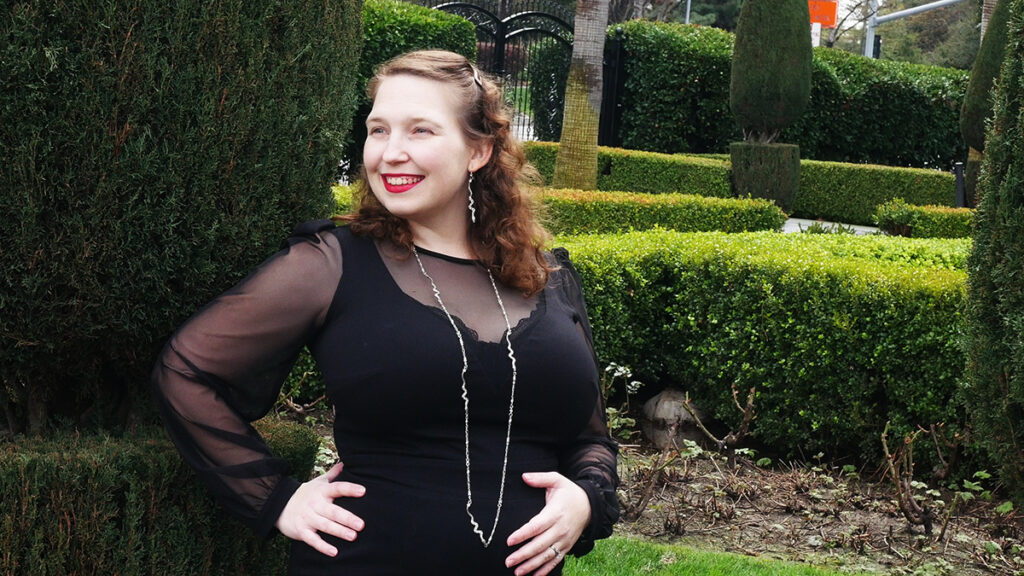 This time, we got lucky by kicking off with an early start and a rainy day! There were not a lot of people around and we got to actually wander the garden grounds of Winchester with some pretty fun results!
You can only do so many poses as a preggers Mama (how do you pose with your bump when you're so over it?), but I love the shots most with Little Monster. She definitely wore us out a little faster than expected, but it made it the most fun.