Two weeks ago, I went LIVE on my Instagram for styling Elvira wig 3.0! It was slow-going, but really fun to chat about the process and celebrate Elvira's 40th anniversary/Cassandra Peterson's 70th birthday.
If you're interested in giving that a watch, you can watch it on my IGTV. It's about an hour and fifteen minutes, just to warn you! Funniest part? I didn't even get to finish styling the wig because I ran out of hair spray!
Sound a little too long to watch? No worries. I've got you covered. While I was doing my live, I was also recording the process to turn into a time-lapse/tutorial video for those interested in the wig creation process. Give it a watch on my YouTube channel.
Why am I calling it Elvira Wig 3.0? Well…there's quite a story behind that. As some of you may know, I have been dressing up as Elvira for over a decade now. Which is super crazy to realize! I realize you may be asking how I numbered my Elvira wig styling as 3.0. Or maybe you aren't. Either way, I dove into the history, just for you!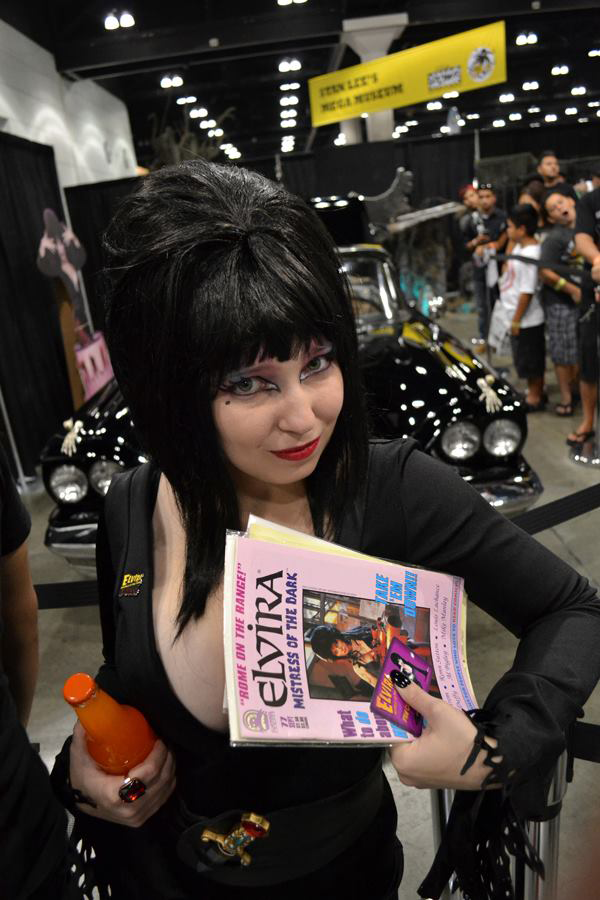 My earlier years, my skills were basic and I was still new to the wig game. Thank goodness for Elvira's officially licensed wigs! I went through about three of these wigs from Rubies. They weren't perfect, but they did the trick and with each one, I learned how better to style it to really make it come off as close to her wig as I could. However, they were only so manipulatable. Essentially these were wigs 1.0, 1.1 and 1.2.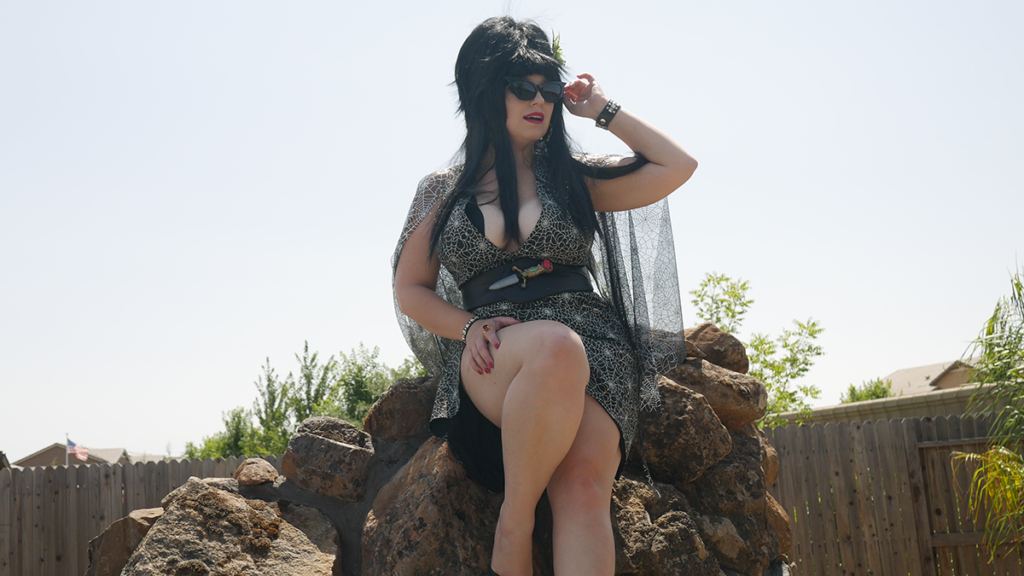 Because I didn't just want to dress as Elvira, but properly impersonate her, I jumped into my first attempts at wig styling. Following Bouffant Delacroix's Elvira Wig Tutorial, I managed to pull off a decent imitation. I was quite happy with the results and the wig lasted me quite a while!
And then in 2020, I took her out for one final spin in a TRASH THE WIG photo session. Her weirdly cut bangs were finally getting to me and it was getting tougher and tougher to get those tangles out. With the wrap on the photo session, I said goodbye to Elvira wig 2.0.
And here we are! The final results of styling Elvira wig 3.0 are in and I must say that she is FA-boo-LOUS! I'm so excited to share all the fun things I have planned for her. You can expect this wig to make its debut at Midsummer Scream's Season's Screamings.
I'd love to hear your wig styling adventures. Leave them down in the comments and I'll send back unpleasant dreams~…
---
The Countdown is on with Thirty Days until Halloween!
If you enjoyed this post, I highly recommend you check out my fellow cryptkeepers by clicking on the raven.
We are a vast selection of content creators who have treat pails loaded full of goodies to unwrap!