During Christmas week, we did a family vacation to Seattle, Washington for a well deserved break with just the three of us. We didn't put too much on our agenda. We planned for two things. One, to attend the Enchant light maze in Safeco Park on Christmas eve.
And two, to search for the bridge troll rumored to be somewhere in Seattle.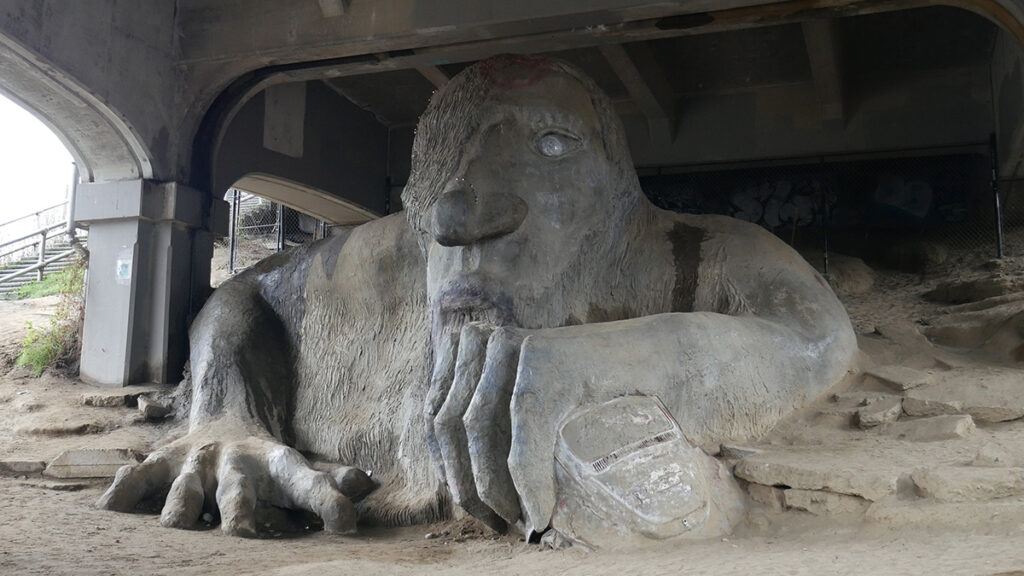 I'll have to share our Enchant experience some other time, but discovering the bridge troll was quite the adventure in and of its self.
Just in case you've never heard of it, there is this ginormous troll under the Fremont bridge that leads into Seattle. It's a fascinating origin story, but I'll let Atlas Obscura tell you about the Fremont Troll.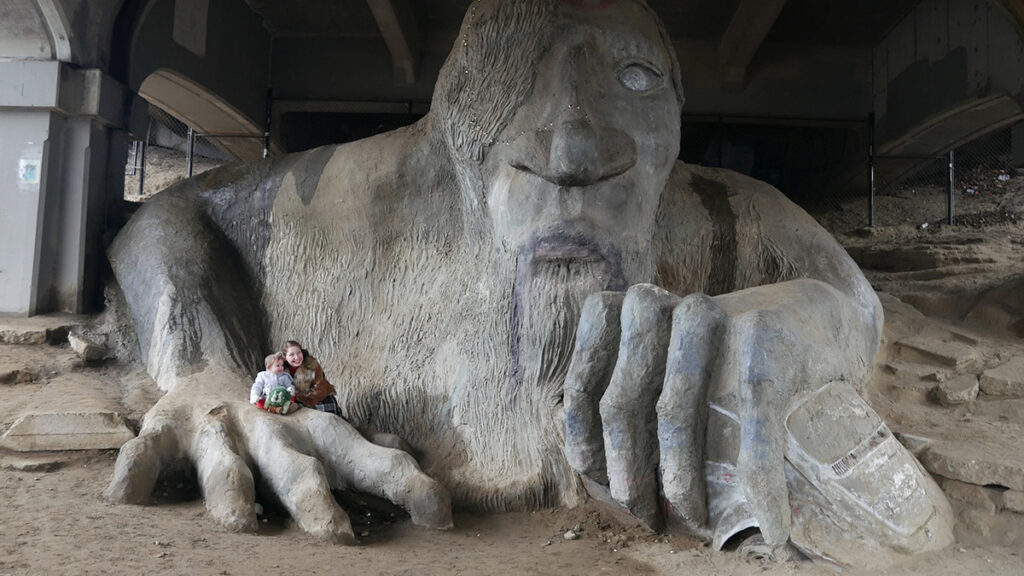 We decided to do the crazy thing and walk from our hotel to the troll. A supposed 2.8 mile walk. On the coldest rainiest day of our trip! It wasn't planned, but boy was it crisp. Lucky for us, Seattle is one of the most beautiful cities I've ever had the pleasure of visiting, so the walk was beautiful and absolutely worth it.
We did have to stop at one point at a Starbucks on the way because it was a little too cold for our little monster, but once warmed up, she settled down for a nap for the remainder of the walk.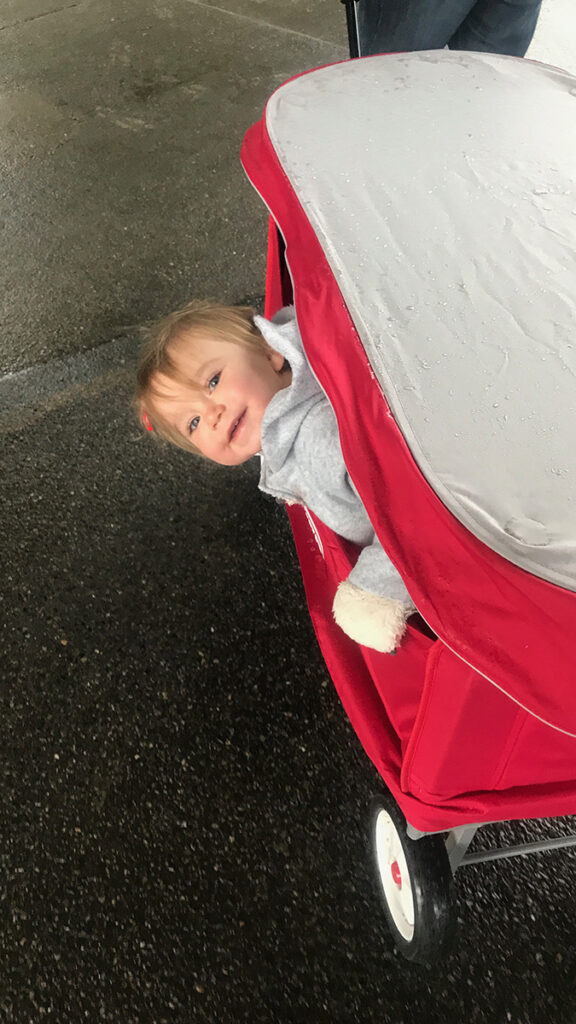 Still, arriving at the troll was a magical moment. Especially for our little monster. As we pulled her wagon up to approaching the bridge, she stuck her head out in wonder as she spied the concrete creature.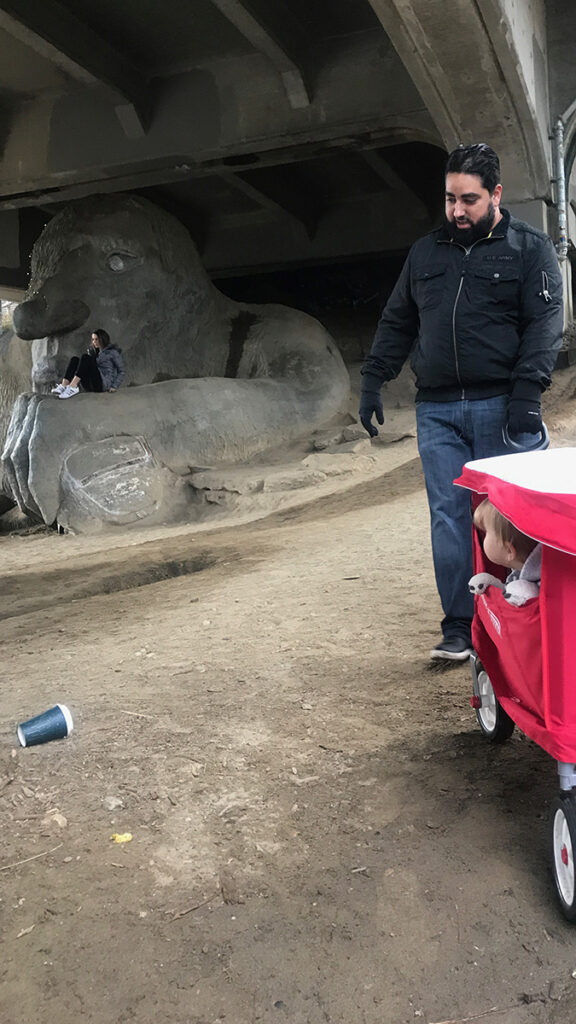 She couldn't take her eyes off of it and was all smiles.
Visitors are encouraged to climb all over the troll and take pictures. So of course we did.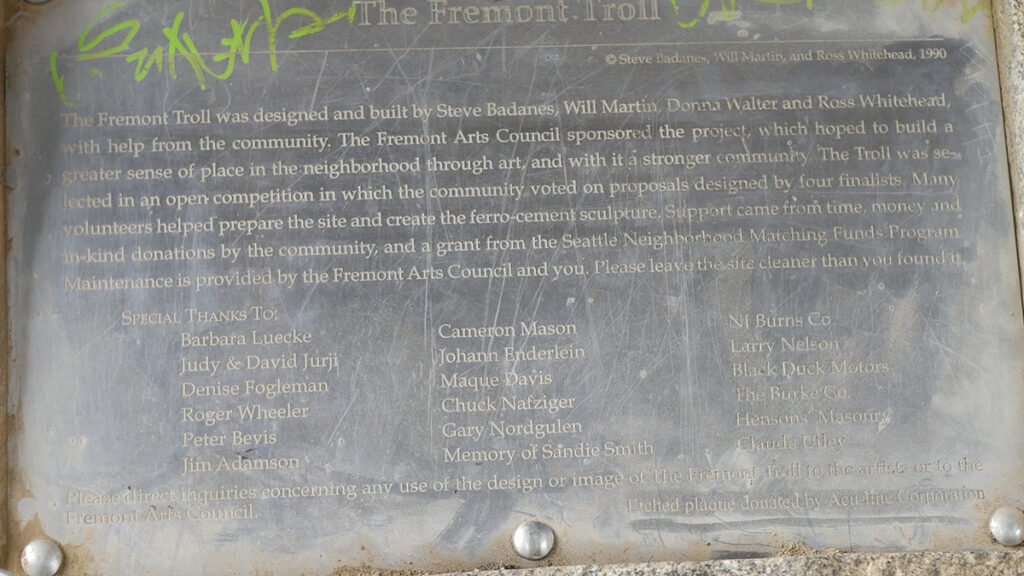 Outside of that, there's a little stone with a plaque that memorializes the troll's creation, but not much else.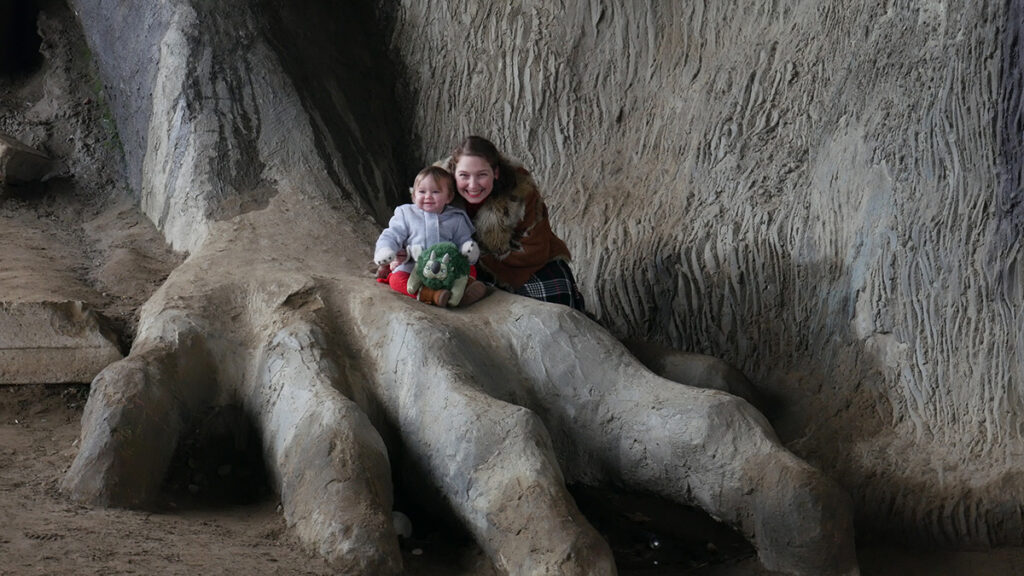 We snapped a couple more shots with the big guy then said our goodbyes.
A bit tuckered out from the walk there, we took a bus back into the city for some lunch at Pike's Market.
(by the way, Seattle's public transit systems are outstanding and so convenient! California's pale in comparison.)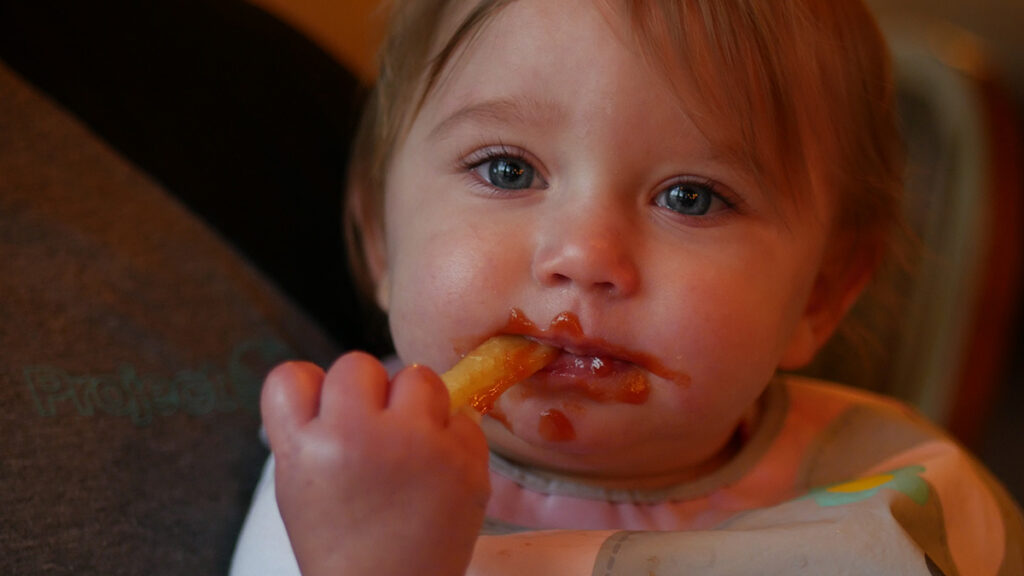 We ate some tasty clam chowder, warmed up, and our little monster got to have her first experience dipping fries into ketchup.
---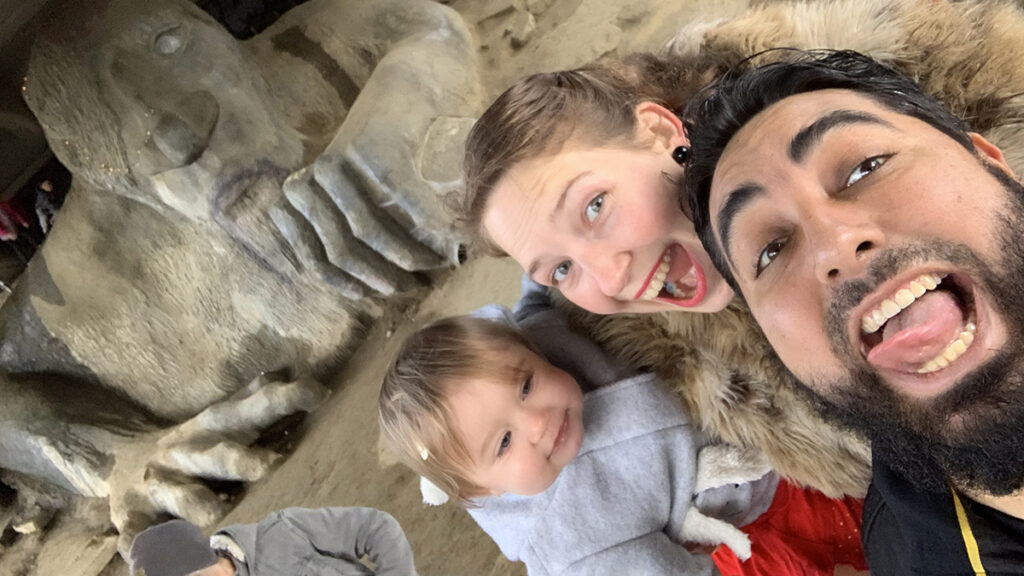 All in all, a very fun successful family adventure.