I really wanted to share this during "Be Kind to Spiders" week, but my birthday week kind of ran away with me, so I'm positng in honor of events past.
I make it no secret that I have dealt with pretty bad nightmares and insomnia. I can still recall a reoccurring dream I would have every late October when I was little that scared me so much, I would tiptoe (because in the dream, I ran) to my mother's room to make sure the dream wasn't actually real. In high school, my nightmares got so bad, I decided to write a story about a girl who makes a deal with a dream demon to get ride of her own horrific nightmares to help cope with my own. That seemed to help for quite some time. Although lately, they seem to be paying more frequent visits.
With my history of bad dreams, it actually makes perfect sense when it comes to why I am so fascinated by spiders. Arachnids have a lot of lore and mythology with being dream weavers and protectors. In fact, a very popular trinket which supports this is the dream catcher.
After reading a little more into the history and folklore behind the tales of the spider and the dream catcher, I decided I needed to get my own spidery influenced catcher into my life.
I love how my catchers turned out. And they were rather easy and inexpensive to put together!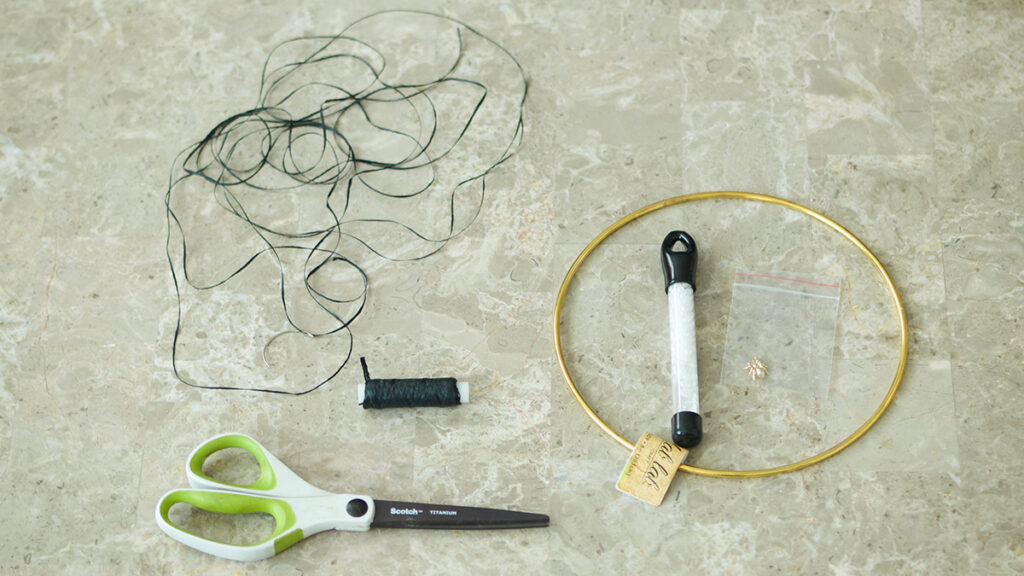 These are the supplies I used:
Gold Macrame/Floral Hoop/Ring (x3 – one of each in varying sizes)
Curved needle (but you can use a straight one too – it doesn't really matter)
Scissors
Container of pearl beads
For one web, I followed the traditional way of making a dream catcher.
For the second, I referred to this tutorial on Youtube.
The final and largest catcher, I combined both techniques for this fun final web.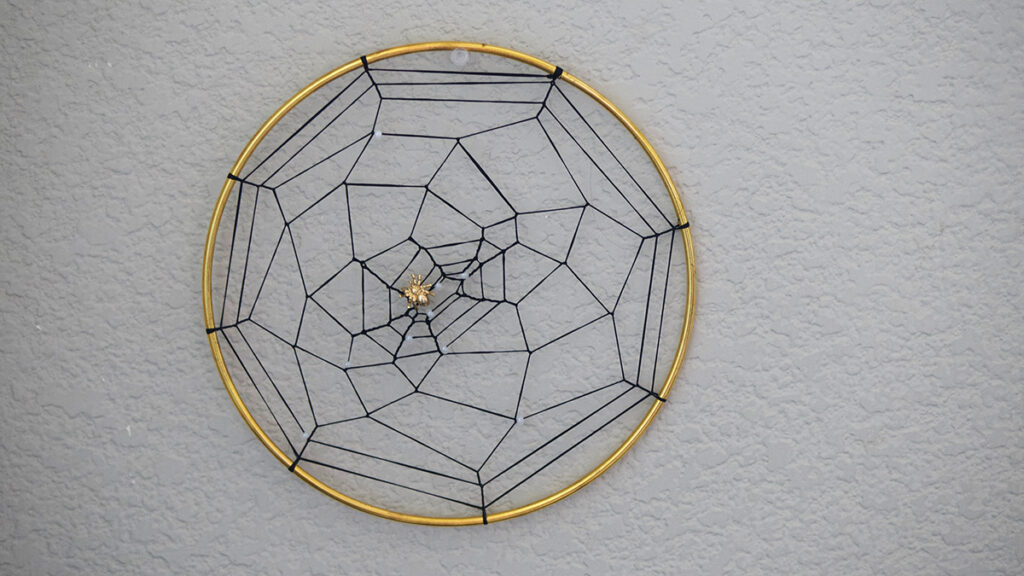 These little catchers are a perfect addition to our sleeping space and just in time for some spring "dream" weaving.
---
Do you have any sleep charms that keep the dark out of your dreams?