I am very much ready to countdown to Midsummer Scream 2023 with another countdown challenge! Since there are only three weekends left until the event kicks off, this felt like the right time. This year is extra special for me as it marks my fifth year of attendance.
For 2023, I will share 13 different prompts on my Instagram to count down to the opening night of Midsummer Scream. Each prompt will include a description to help get those creative juices flowing.
As something new to the countdown, I will also be posting a variation of the prompts in my Instagram Stories. This is intended for those seeking something more casual. Just take a screenshot to fill in the blanks.
If you fall behind, it's no biggie! These daily prompts will be saves in my story highlights. Be sure to use the hashtag on your posts so that everyone can follow along!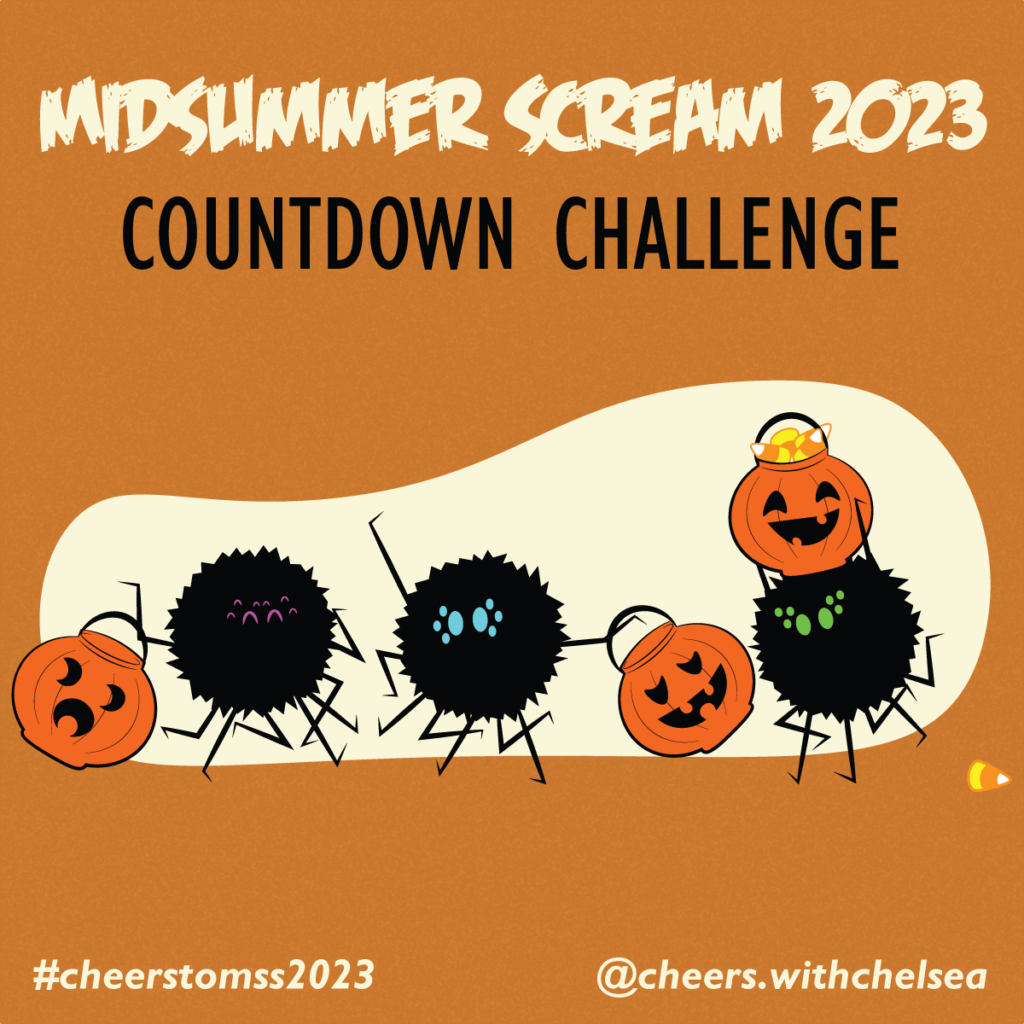 I will be posting my photos to the countdown from July 16th to July 28th. Feel free to save the image above to your phone or save it from my Instagram on July 9th. If you plan to participate, please be sure to use the hashtag #cheerstoMSS2022 and tag me, @cheers.withchelsea!
The Countdown Prompts
All of these will be reposted on my Instagram feed, but I am sharing them here in case you want to get a jump on the prompts.
A Final Disclaimer
I threw together this photo challenge in fun and it does not represent Midsummer Scream or Black Cat Orange Presents.
Are you ready to countdown to Midsummer Scream 2023 with me? Let me know if you'll be attending this super fun Halloween convention in person or in spirit down in the comments.