Miranda from Spooky Little Halloween opened my world to Strange CVLT in 2019 via Instagram. They had these adorable candy corn flats that I absolutely loved but couldn't afford at that time. When they announced their cobweb collection last year, I saved up what I could to get my hands on the flats when the preorder went live. My husband encouraged me to go ahead and splurge by preordering the boots as well.
To be honest, I'm always nervous purchasing shoes online since my feet are wide and run a length that always puts me between half and whole sizes. Since I had never bought from Strange CVLT before or had a chance to try them on in person, it was a risk for sure. To add to concerns, this collection came in whole sizes only, which was a major worry, but with COVID in full swing, there wasn't really a non-risk option.
I ordered a size 8 (I usually wear 7.5). For the flats, this was a smidge too long, but for the boots, it made for a nearly perfect fit.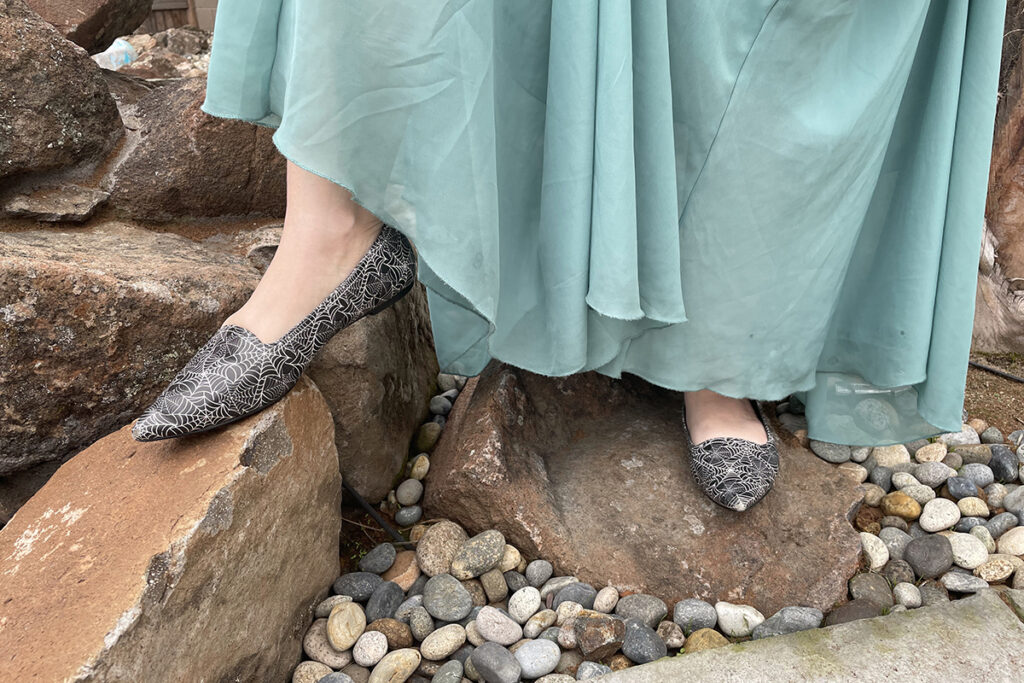 The faux leather Strange CVLT uses is pretty stiff, but with each wearing, it got a little more broken in. All in all, despite the initial stiffness, they're comfortable. They don't squeeze my wide foot or bring on blisters (especially once I added the heel pads in). I love the flats now and wear them just about every time I go out in public.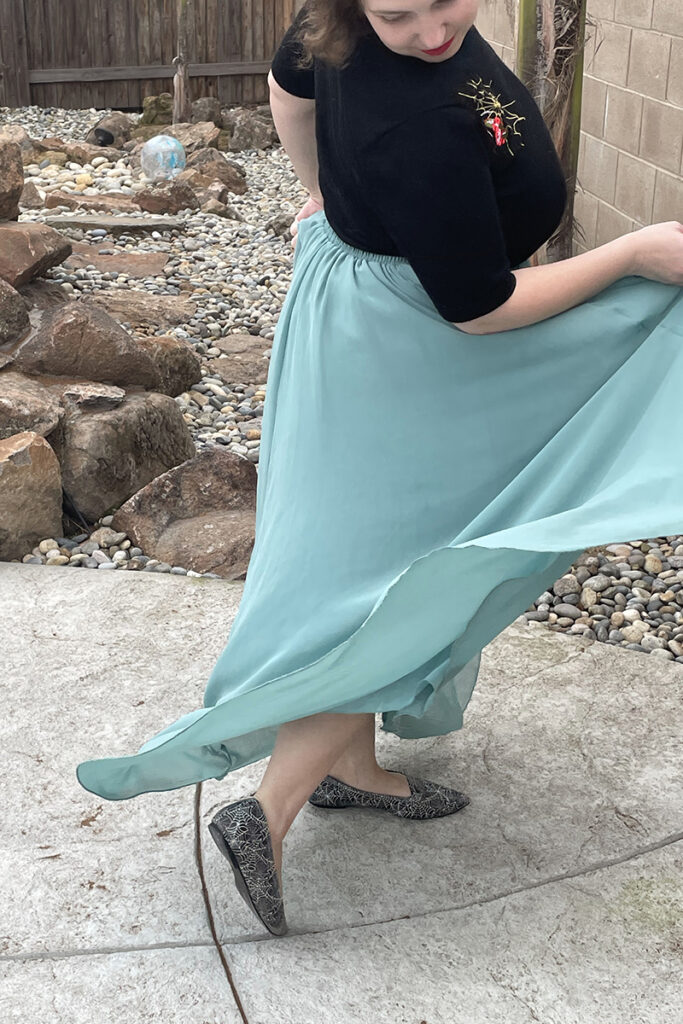 My only complaint was the back of the heel. As I mentioned earlier, a size 8 was just a bit too long for my foot and the back kept scratching and rubbing against my Achilles tendon. I found these interesting heel inserts on Amazon that I thought might help and they did! It definitely did the trick and they have become an everyday staple.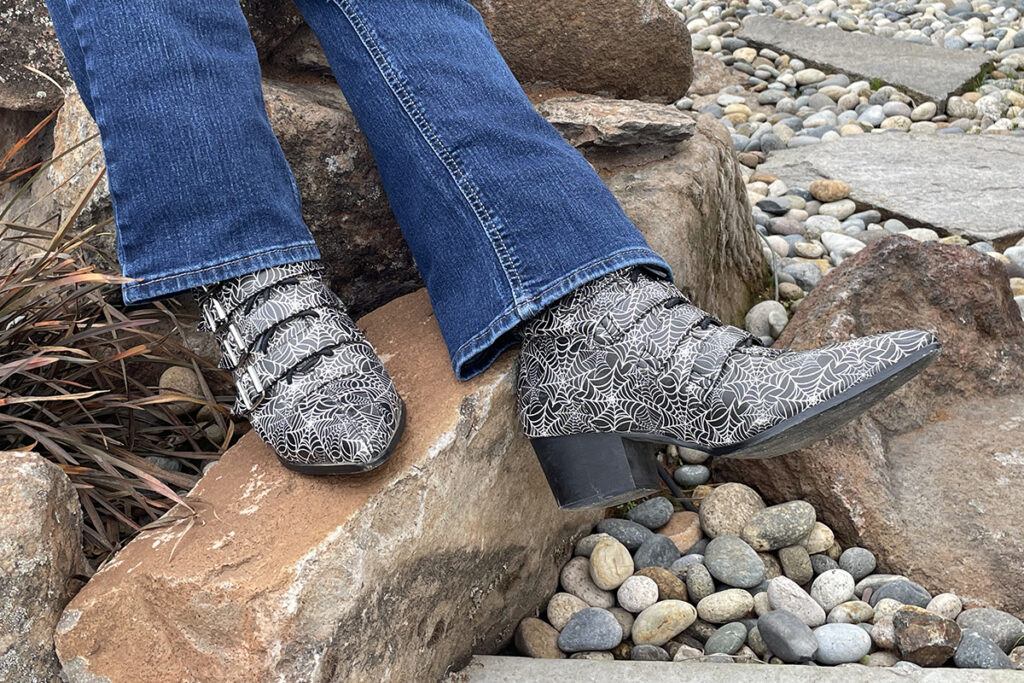 The boots initially caused me a little struggle. I must preface this with the fact that I was quite pregnant when I got them and was not able to bend down and zip them up properly. I love boots, but I find myself being mindful of how high they go up since I have rather thick calves and thighs. The shoe length and foot width fit great, but the calf was a struggle every time I tried to get them on. No matter how hard I tried, I just could not get that zipper up all the way.
And then, I tried putting them on again in August and I made this amazing discovery that the buckles are not decorative buckles, but velcro straps that give you access to the laces! My friends, I swear I must have been functioning on major mommy brain until this point because I was honestly thinking that I was going to have to sell or donate these shoes because I couldn't get the zipper up. Getting access to the laces to adjust the tightness put all my worries to bed.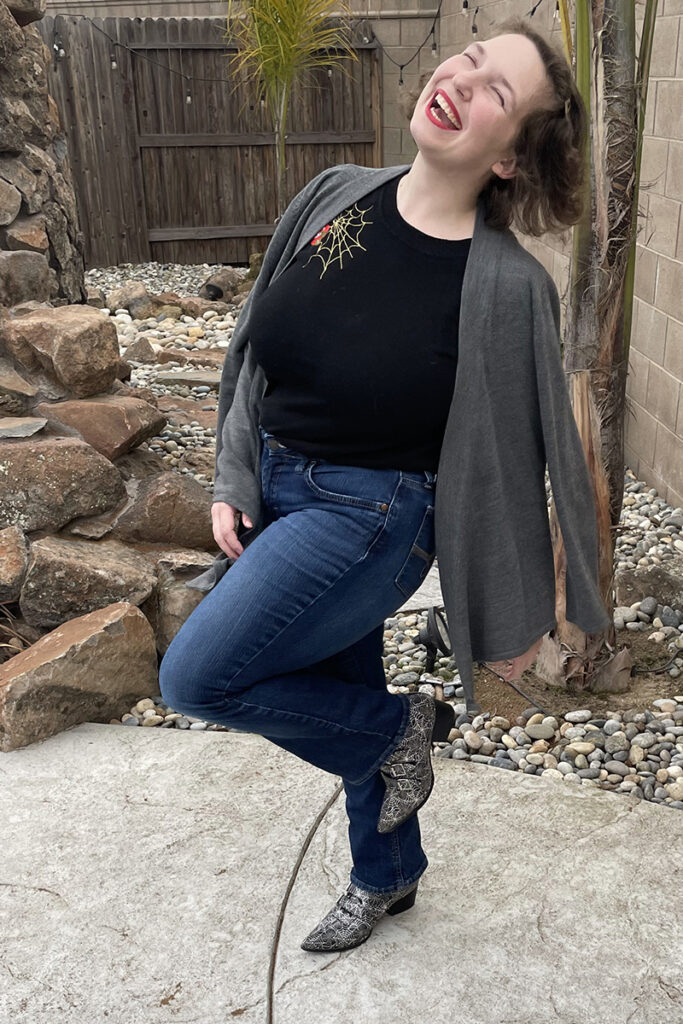 Strange CVLT has some very original and adorable designs in their shoes and despite the sizing concerns I went through with these two pairs of shoes, my original tune from March has transformed from negative to positive. Their shoes run a little more on the pricier side, but I feel they were worth the cost as I were these shoes more often.
I know plenty of people who adore this brand in addition to Miranda, such as Penny Snark of the Sconnie Sling and I'm happy to say I've joined the Strange CVLT ranks. (I know I have my eye on those Victorian boots once they restock my size!)
Have you given this spooky shoe company a try? What has your experience been like? Let me know down in the comments below!