The time you have been waiting for is here! I am thrilled to announce that today is my Arachnid Astrology collection print release. All of my starry-eyed spiders are currently available for purchase as beautiful pearlescent prints over on CandyCornCrew.com.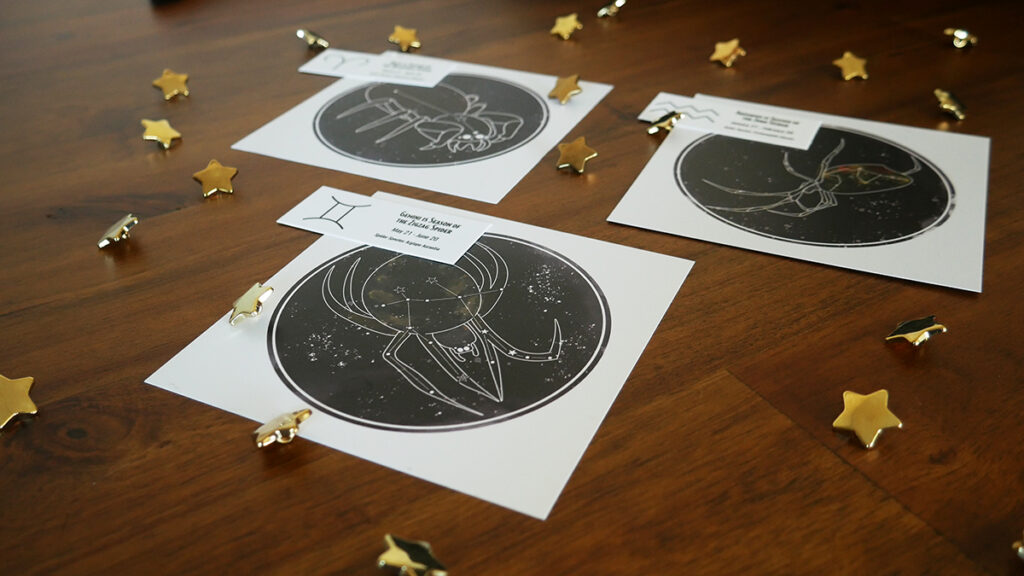 You can purchase these prints individually, in a special build your own three pack and a full set of twelve. The best part is that they not only come with FREE SHIPPING but can be mailed internationally!
If you are an international buyer, use the code "LETTERS" during checkout for shipping to be covered.
Meanwhile, tell me down in the comments, what's your sign?